Anyone else looking for fun free things to do with kids? I'm always on the hunt for things to do with my kids that are inexpensive, but free is ALWAYS better. I'm all about showing them the best time without breaking the bank and it's possible to do! Excited to share with you things to do with kids that are free.
Fun Free Things To Do with Kids
So where do I begin with fun free things to do with kids? I want to make sure what I'm sharing is possible for everyone that can read this post. I'm very passionate about sharing the best things for families because I know how tough it is right now to have limited activities. I know it's important to make sure we're doing what we can to stay busy and safe.
The best part about all of this is that everything is FREE! You heard me… FREE. I know when it comes to finding fun free things to do with kids it's something that you will keep doing over and over. I know my kids love staying busy and active, so when I can bridge fun activities with free – it's a win win.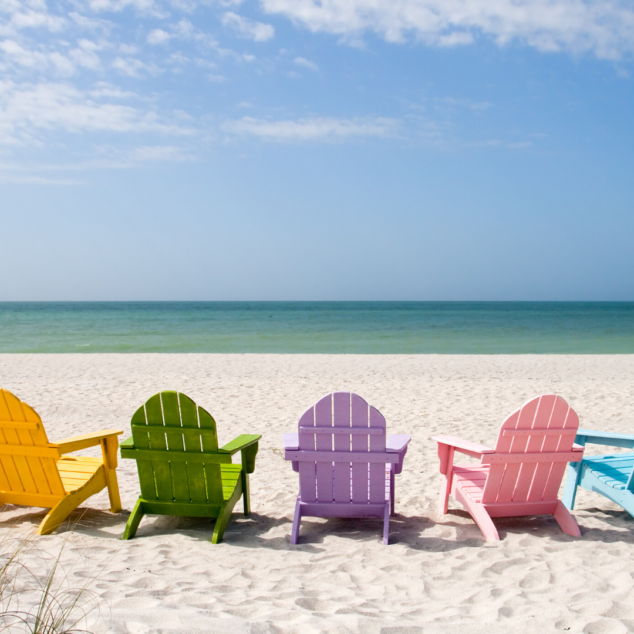 I know it's not always easy to come up with creative fun free things to do with kids, but it's possible… and I just love to be able to share with other moms and dads some ideas. I know that if we ban together and come up with some extra fun things, we will have lists full of ideas for each other.
I've got 55 ideas for you below! These aren't in any particular order, I just sat down and came up with a list. These are all ideas of fun FREE things to do with kids. I want you to see this list and hopefully take ONE activity and go with it. I think it's something that everyone needs to bring into their home right now. We're ALL looking for things, let this help you out.
Are you ready?
Here are my 55 ideas:
Beach Visits (depends where you live)
Picnic at the Park (such a fun idea to do with any age)
Neighborhood Scavenger Hunt
Virtual Cooking Class (tons online)
Virtual Drawing Classes (tons online)
Fly a Kite in the Park
Virtual Trips Around the World
Library Visit (depends if yours is open yet)
Hike in the Woods
Fishing Trip (if you have rods)
Canoe Trip (if you have a canoe)
Bike Ride Around the Neighborhood
Pick a Bouquet of Flowers (make sure they're your flowers)
Create an Obstacle Course (super fun idea)
Painting Project
Write a Letter for Someone Special
Dress Up for a Fancy Dinner
Collect Shells on the Beach
Decorate the Outside of your House
Create a Fort in the Living Room
Bubble Bath Time
Create a Music Video (this is a fun one)
Learn a New Language Virtually
Watch the Sun Rise
Watch the Sun Set
Create a Family Tree (really interesting to do with parents)
Create an At-Home Spa
Visit a Neighbor (remain in social distance mode)
Visit a Friend (remain in social distant mode)
Yoga Outside in the Morning with your Family
Skip Rocks in the Water
Stay Up SUPER Late One Night (mom and dad approved on this one)
Start a Family Journal
Send a Video Message to your Favorite Teacher
Dance Party in the your House
Run Around the Neighborhood
Watch YouTube Videos with your Parents
Play Board Games
Jump Rope
Create a Puzzle (always fun for everyone in the family)
Make a Time Capsule (this is a cool one to do)
Hop Scotch
Create some Hairstyles for your Child (watch my TikTok to be extra inspired)
Fun Trivia Night
Watch Old Movies (love this one to do with kids)
Play Basketball
Water Balloon Fun (this one is great for the summer)
Play on a Swing Set
Draw Pictures in Chalk on your Driveway
Fun Breakfast in Bed (always a good one)
Play Soccer
NERF Fun Battle
Blow Massive Bubbles
Drive By Your Fave Destinations and Leave Notes
Egg Toss
I hope these ideas spark something for you! I know that not all of these ideas will work for my kids, but there's a good chunk of them that do. I'm ready for summer and I miss the "good ole days" when we could run free without masks and social distance worries. When we're ready for that, I have my 101 Things To Do this Summer with Kids.
Let me know what I'm missing, too in the comments below! I love to keep these lists growing because I know we all come to the table with lots and lots of fresh and new ideas! Drop it below and we can all use it to grow more and more ideas for our families right now, too.
When it comes to parenting right now, we are all in this together. It's something that is very difficult to do. I'm someone who loves to see my kids out and about with friends. I think it's a wonderful way to have summer, but right now – they can't. I feel like (literally) ANYWAY that we can make summer fun (and free!) we need to do!
I'm all about finding lots and lots Fun Things To Do in the Summer. Make sure you create a list and keep it hanging in your kitchen! I know I have mine right on our bulletin board and I will be looking at it around the summer clock.
While I have you – I wrote a post on 10 ways to have a better conversation! Take whatever advice you need from this post and use it to your advantage when you're conversing.
I also wrote a post called 5 ways to listen better because listening is the other key ingredient to being a better conversationalist. I hope both of these help you in your personal and professional life.
Join my Permission to Hustle Page that I run with my business partner and bestie Vera Sweeney for some additional advice!
Fun Free Things To Do with Kids
was last modified:
May 27th, 2020
by