I've always been into fitness and health. I was a big competitive swimmer throughout my childhood, even qualifying for Junior Nationals when I was 14 years old. After college, I retired my swimming gear and found running when I moved to NYC. I loved running in the Park after work with my friends and fiancé at the time (now husband!)! Now it's all about realizing that my sleep goes along with fitness and that SleepNumber Beds have helped me get there.
SleepNumber Beds Keep you Healthy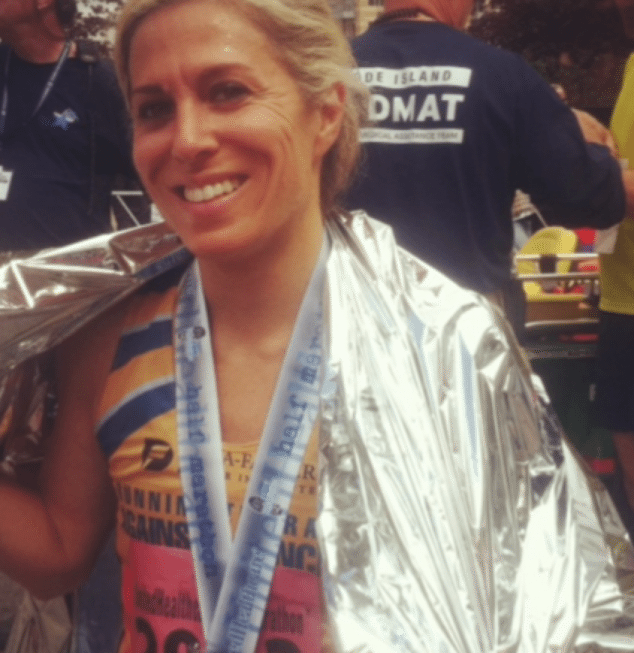 Even when I started having my children, I always made fitness a priority. I wasn't able to run mile after mile, but I was able to power walk throughout my neighborhood with a stroller or hike with our family. I've just always tried to keep myself fully immersed in something fitness related to keep me healthy.
For me personally, it's body, mind and soul… not just the physical piece of it. As I've gotten older, I've seen and felt how important my fitness routine is for me mentally and emotionally. I set different kinds of goals for me all the time and truly staying in shape for myself is a passion of mine.
But, there's one HUGE factor in keeping myself fueled and able to stay on top of my fitness and health goals… my sleep. My sleep impacts everything for me. If I don't get a good night's sleep, I can't function properly. I'm tired. I'm sluggish. I'm irritable. It's not pretty, at all.
This past winter we switched to a SleepNumber Beds x12 bed. I've ALWAYS wanted one, so when the opportunity came up to work with SleepNumber Beds, I jumped at the chance. Our mattress before our Sleep Number wasn't able to track our sleep patterns or adjust to a comfort level fit for each of us. It was pretty much you get what you get. My husband likes his mattress much different than I like mine. He's all about firm and I'm all about a little softer. My sleep for years was always off – I'd wake up all the time, have backaches and would constantly sleep with 3 pillows behind my back. It was horrible! To be honest with you, I was just accepting the fact that this was how my sleep would be for now on. I just went with it and tried to make the best of it.
Then we got our Sleep Number beds.
Just how I've always felt it's important to keep myself healthy with fitness, I've seen first-hand how important it is to keep yourself healthy with a solid night's sleep. Sleep is what allows your body to rest and get itself ready for the next day. Sleep is what rejuvenates you. Sleep is what keeps you going and keeps you healthy.
With our SleepNumber beds we can choose our own individual comfort on each side of the bed. We don't have to be mirrored twins! It's amazing because truly what I like, my husband doesn't. He's 250 pounds, I'm 120 pounds. He's 6'3", I'm 5 feet tall!
We're as different as you can get shape and body wise, as is our Sleep Number® settings. Sleep Number beds have DualAir™ technology that allows you to adjust to the support your body needs. You just keep adjusting until you find your happy spot! Also, the SleepIQ® technology gives you the knowledge to adjust for your best sleep. I'm truly OBSESSED with the SleepIQ technology.
Sensors work directly with Advanced DualAir™ technology inside the SleepNumber beds to measure your average breathing rate, average heart rate, and movement show you the quality of your sleep. It's unreal when you wake up and see what your sleep has been like! You then can be the captain of your own sleep and change/adjust what you need to in order to make your next night perfect.
Quality sleep is as important as a healthy diet and exercise. Make sure you take the necessary measures to ensure that your sleep is working FOR you. Sleep is what restores us at night so we can be our best, most productive selves tomorrow. I absolutely love and appreciate that Sleep Number is dedicated to providing solutions that offer quality sleep.
Make sleep a priority in your life, just as your fitness and health is, too!
Are you preparing for Holiday stress? Here's how SleepNumber can help!
Make sure you have the coziest pillows, too! See here for the best!
Disclosure: This is a sponsored post with Sleep Number. All opinions are 100% my own. This post is sponsored by SLEEP NUMBER®.
SleepNumber Beds Keep you Healthy
was last modified:
April 24th, 2019
by