I'm all about trying to streamline and make my life easier, especially as a mom of 5. As you can imagine – with 5 kids, there's always something going on. With the winter in full swing, many times through "things" going on are ear aches, coughs, pink eye (UGH!), stomach aches, etc. In our family the winter always brings on the colds and illnesses! It's tough because I always feel like living at the doctor's office. When I heard about Amwell I was intrigued immediately because I knew it would help our family out.
Amwell Allows You to Chat with a Medical Provider From Home
What is Amwell all about? Amwell is a 24/7 resource for you and your family. When you need urgent care, you need it immediately and what better way to access it then from your own home? For this campaign, we would like to focus on the ease and convenience of using Amwell through examples of when you've used it, or situations of when you wish you had known about it.
Obviously if you have a true medical emergency you would go directly to the hospital or to your doctor, but you can implement and use Amwell for Urgent Care visits and instances like:
Fever
Cold & flu
Allergies
Sinus infections
Stomach bugs
Travel 
Pediatrics
Rashes
UTI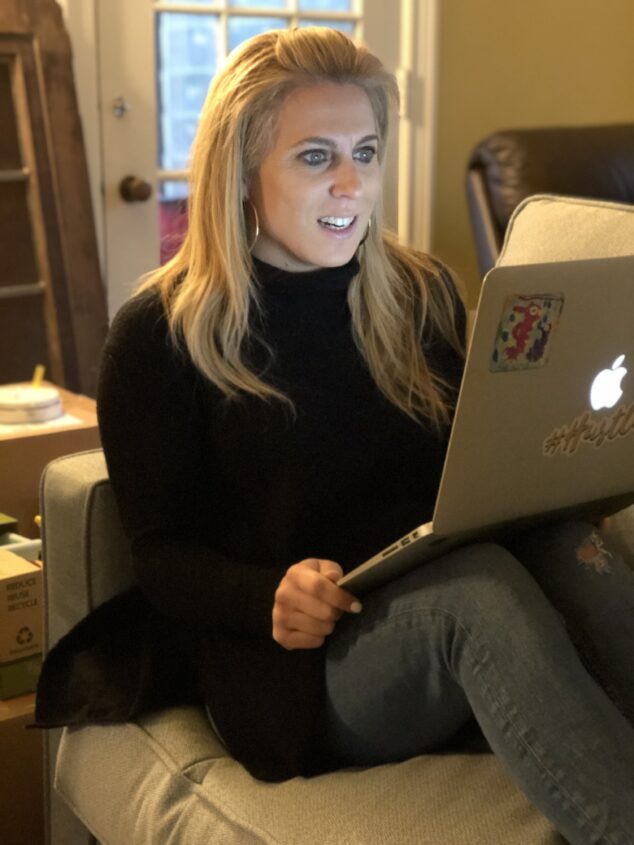 This is what I like about Amwell and their Urgent Care visits – not every situation requires a medical visit – yet, they're there to help you out so you can be "seen" by  someone when you need to be. It's not easy heading to the doctor or a walk-in clinic. I know when I've head to a walk-in clinic I've had to wait for hours. It's horrible and it's tough on who ever isn't feeling well. When my son had the flu last year we waited for 2 hours at the walk-in. Just one look at him, you knew he was sick. Nobody wanted to be near us and I didn't blame them!
The benefits for me as a mom for Amwell?
– I can visit anywhere, all I need to do is install the mobile app on my phone/iPad and I'm good to go! I can call from bed! It's that kind of convenient.
– They're open 24/7, so you never have to worry about them being "closed."
– You do not need to make an appointment at all for this. You can (because they're 24/7) be available at anytime for them.
– Prescriptions can be sent to your pharmacy if you will be needing them.
I know the BIG question is – what's the cost, right? It was the first thing I asked when I heard about Amwell. If it was astronomical, it just wouldn't work for our family. I needed to make sure it was a price point that would make sense for our family. I was thrilled to see that a Urgent Care visit was $69.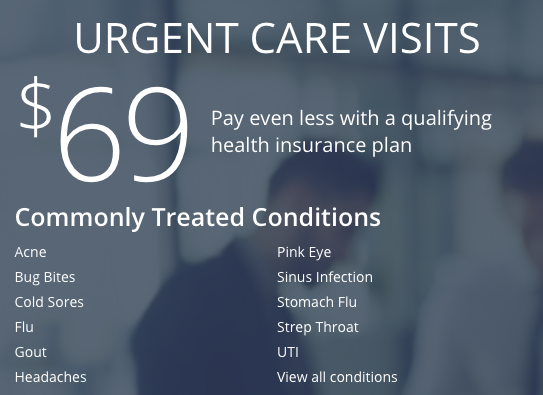 Visits on Amwell.com and through the Amwell app accepts insurance coverage from the brands like UnitedHealthcare, Cigna, Aetna and more. If you don't have medical insurance you can still see one of our doctors, therapists or specialists and pay at the time of your visit.
I love sharing with other moms services that will help them out. We're all in this together and need to make sure we're helping when we can. If you are able to eliminate a doctor visit or a walk-in clinic visit with Amwell, I'm glad to have shared this with you! After all… all we want is happy and healthy kids!
Here's to helping each other out!
Thrilled to have a coupon code: coupon code for 50% off a $69 urgent care visit for you readers is: audreym.
Disclosure: This is a sponsored post. All opinions are 100% my own.
Amwell Allows You to Chat with a Medical Provider From Home
was last modified:
December 17th, 2019
by