How to Get a Personalized Letter from Santa
There's nothing more magical than seeing your child light up at the sight and thought of Santa Claus. For all those who believe, it's truly the beauty and magic of Christmas. As a mom of 5 – throughout the last 14 years – Santa has visited my house on Christmas Eve. I love every single second of watching each child run downstairs looking to see their pile of gifts! As one would imagine – yes, the 4 boys even count to make sure Santa was fair (he always is) with the amount of gifts. It really is a sight to see on Christmas morning!
But truly – the Santa magic begins before Christmas Day.
Each year the kids have always written a letter to Santa with some of the items they'd love to get! I also make sure they add gifts that they would like their siblings to get and a gift they'd like to donate to another child. I've never really wanted Christmas to just be about the gifts. I've always wanted my kids to think of others, too. That's how I was raised and it really left an impact on me. As each letter is carefully crafted and mailed to Santa… nothing has brought me more joy than seeing my children's reaction to a personalized letter from Santa! Oh yes – to know that Santa – all the way from the North Pole has written a personalized letter back… well, it's priceless! It's something that every parent should do for their kids because it really is an incredible and amazing sight to see! Not only that – you have the letter forever and ever!
How can you get a Personalized Letter from Santa?
Santa.com is the place to go! Right through Santa.com you can give your child a truly priceless gift -a beautifully-decorated, fully-personalized letter from the Jolly Old Elf himself! Not only does your child get a personalized letter, but they also get one with hand-drawn designs and a genuine wax seal, too! We're talking straight from the North Pole for them!
So how does it work to get a Personalized Letter from Santa from Santa.com?
It's easy. There are (2) steps after you head over to Santa.com.
1. Choose a Package – Personalized Letter from Santa

Evergreene package $11.99
8.5" x 11"  Signed Letter from Santa with 2 genuine wax seals (hand-drawn design)
3 SantaLibs™ word games
Free Standard Shipping
Gold package $19.99
For Kids and Grown-Ups!
8.5" x 11"  Signed Letter from Santa with 2 genuine wax seals (hand-drawn design)
Nice List Certificate signed by Santa
3 SantaLibs™ word games
2 Coloring sheets 8.5" x 11" (1 for kids and 1 for grown-ups)
1 Holiday recipe from Mrs. Claus
Free Standard Shipping
2. Personalize
Fill out a short form and Santa will personalize your letter
It's as easy as that!! Amazing, right!!?? And the best part – your child will just love it!!
BUT WAIT!! I have more to share with you, too beyond a Personalized Letter from Santa!! You can also receive TEXTS (!!) from Santa, too! That's right – you can get Texts from Santa December 1st till Christmas day and the best part is that Santa will tell an interactive story as the days go by! We live in such a technology world, so this only makes sense, right!? Of course Santa would have a cellphone and be able to text people!!
It's really easy to do, too! You just sign up and then Santa starts texting you! You can read your child the texts!!
Texts from Santa – $9.99
A personalized and interactive text story from Santa, like below!!

Texts from Santa —"No More Mr. Nice List"
Day 1 – Message 1
Hello [child's first name]! This is Santa Claus. The reception isn't very good at the North Pole, so I hope you get this message!
And then they go on through December 25th!!
Day 25
Good morning, [Child's Name], and a very Merry Christmas to you! I do hope you enjoy your present. We look forward to working with you again next year!
Make sure you bring this magic into the life of your child!! It's a precious gift that will leave a beautiful impact!
Here comes SANTA!!!
Disclosure: Sponsored posting with Santa.com. All opinions are 100% my own.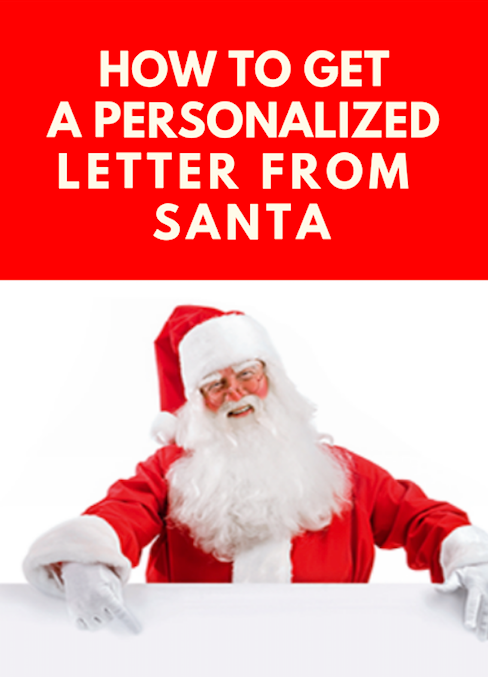 How to Get a Personalized Letter from Santa
was last modified:
December 18th, 2018
by