Best Pasta Bowls for Family Dinners
We're pasta people, big PASTA people! We make pasta (at least) 3 times a week at home. Pasta is truly a staple because it's ONE meal everyone will eat, everyone will enjoy and everyone will clear their bowls. It's funny because my husband has become a "pasta expert" – trying to come up with clever and different and yummy ways to make pasta. I love when he experiments in the kitchen because he always hits a pasta-homerun!
But when it comes to actually eating pasta, we always eat our pasta in a bowl. I've become obsessed with finding us the best pasta bowls for family dinners because there's nothing like that perfect pasta bowl. You want it to be big enough to hold a good portion of pasta, but small enough where it's not massively taking over your place mat. You also want to make sure your pasta bowl is dishwasher safe AND microwave safe, too. There's just something about pasta bowls for family dinners, it makes me happy! It's the simple things, right?
Since I'm always on the hunt the Best Pasta Bowls for Family Dinners:
Pasta Bowls: Sweese 1104 Porcelain Bowls – Set of 4-28 Ounce

Pasta Bowls: Zak Designs 0078-B100 Confetti Pasta Dish 5-piece set Red

Pasta Bowls: Lifver 42-Oz Porcelain Soup/Noodle/Cereal Bowl,Elegant White,Set of 4 Serving Bowls

Bowls Set 2 Serving Bowl for Pasta Soup, Embossed Hand Painted Stoneware, 28 Oz Large

Sweese 1118 Porcelain Fluted Latte Bowl Set – 20 Ounce Stable and Deep – Microwavable Bowls for Cereal, Soup – Set of 6, Hot Assorted Colors

Porcelain Large Serving Bowls for Cereal, Pasta,Soup, Fruit, Ramen, Set of 6 Assorted Colors,FDA Approved (5.6″ Bowls)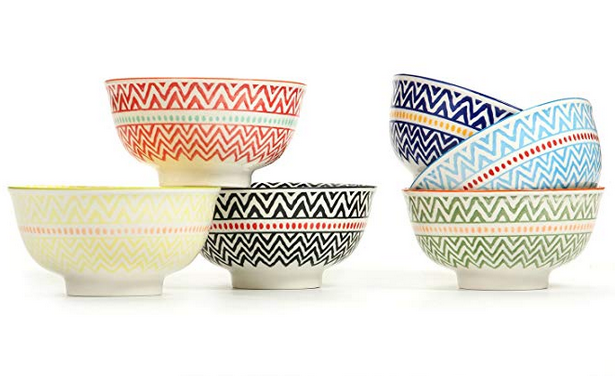 Sweese 1133 Porcelain Bowls – 22 Ounce for Cereal, Soup, Rice, Salad – Set of 4, Turquoise

40-Ounce Large Blue and White Porcelain Soup,Salad,Pasta Serving, Pho Bowls, Assorted Floral Patterns, Stackable Deep Bowl Set of 4

DOWAN 20 oz Porcelain Cereal/Soup Bowl Set – 6 packs, White, Deep

BonNoces Porcelain Bowls – 15 Oz Elegant Bowl Set Perfect for Cereal, Soup, Salad, Pasta, Dessert, Snack and Ice Cream, Assorted colors, Set of 5

Best Pasta Bowls for Family Dinners
was last modified:
October 23rd, 2018
by