Ocean House Watch Hill invites you and your family to "be our guest" for the magic of Disney. It's an evening of wonder and delight and elegance and fun! Share childhood memories with your children (and grandchildren) during this beloved family-friendly event. We went last night to the Ocean House Watch Hill with a group of friends and just had such a magical evening!
Ocean House Watch Hill
I've never been to the Ocean House Watch Hill before, so it was amazing to finally be there and enjoy the sights. Living in RI – I've known about the Ocean House for years and years and years. I've always heard it was beautiful, but I wasn't prepared for this kind of BEAUTY from it all! I was stunned by the magnificence of it all!
Heading to Ocean House Watch Hill
(kinda obsessed with this picture!)
Look at how stunning the East Lawn at Ocean House Watch Hill is right here…
Disney Princess Event at Ocean House Watch Hill
But it was watching my daughter having so much fun that was the real magic for me! She laughed! She danced! She played! She enjoyed the ENTIRE NIGHT!
The magical part for her was the SURPRISE fireworks!!
And the… of course – meeting the princesses and prince! They performed live musical performances of all your favorite Disney songs! It was so cute watching all the kids sing along!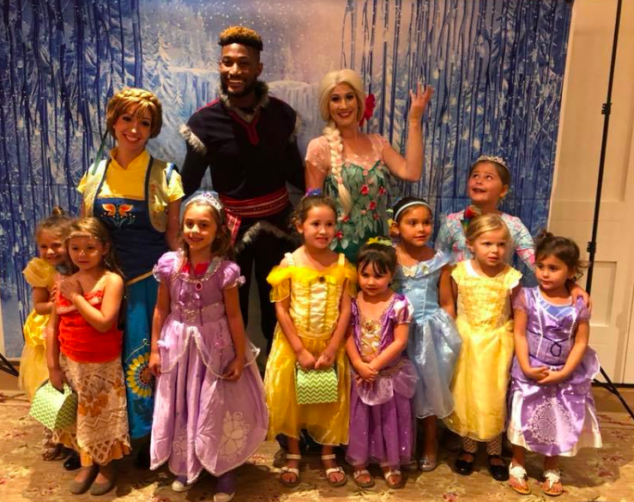 About Ocean House Watch Hill
Ocean House is a historic Rhode Island hotel that has been meticulously reconstructed to pay tribute to its storied past and offer exceptional personal experiences for guests, members and residents.
Open year-round, Ocean House's luxury hotel and residential accommodations, uncompromising service, beachfront location and world-class amenities pay homage to New England's golden age of hospitality with timeless elegance and renewed civility.
Children's Summer Program: Sand Castles at Ocean House Watch Hill
During the summer, we offer a beach side escape for children to foster friendships, make memories and have fun while at Ocean House. Sand Castles, Ocean House's summer program, invites children ages 5 to 10 to participate in morning and evening events led by professional counselors from the YMCA, our partners in this endeavor.
Each day is inspired by a unique theme, and a new adventure awaits. Sand Castles combines artistic and intellectual enrichment with physical and outdoor activities. Afternoon programs may feature sailing, scavenger hunts, hikes and walks, croquet, team building, crafts and culinary education, while weekend evening programs have children relaxing with dinner and a movie. Space should be reserved seven days in advance; openings on shorter notice may or may not be available. To make reservations, please call 401.584.7000 or email [email protected]. Click below to see the Sand Castles Brochure.
But the Disney Princess event was out of this world! You need to make sure you book this if you're free! Mark your calendar for NEXT August! You don't want to miss this adorable and fun event! My daughter is ALREADY asking me about it now! She loved it that much! Family fun for all!
Ocean House Watch Hill
was last modified:
January 31st, 2019
by