Teach Your Kids the Power of Positive Thinking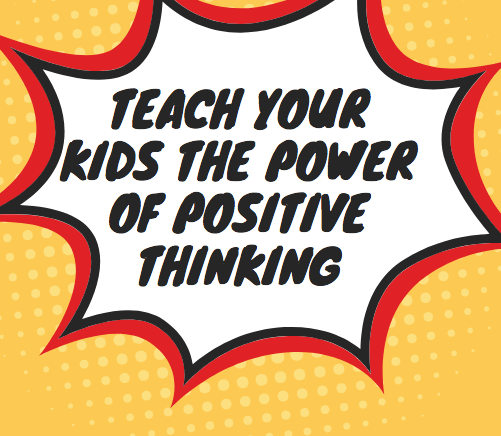 If you know me, you know that I'm a pretty positive thinker. I'm a glass is 1/2 full kinda girl. I'm a big believer in the power of prayer. I just truly try to live my life both personally and professionally thinking pretty positively!
And truly, I'm always believe that you should never underestimate the power of positive thinking… which makes this "little" story about my 12 year old son Alex so amazing to me.
My father surprised Alex the other night with some last minute Celtics tickets at the TD Garden in Boston. My son Alex is a huge Celtics fan, so this for him is something that he's been dying to go to for the longest time. He goes to college and high school basketball games all the time here, but he's never been to an NBA game. My father thought it would be a cool dream come true to bring him to one of their last games. They are in the middle of a championship right now with Cleveland, so as you can imagine – it's a BIG time for basketball for fans. My father couldn't wait to bring Alex!
As Alex was getting ready for the game he said to me, "Maybe I can get Kyrie Irving to sign my jersey or get to shoot a ball on the court." I just looked at my husband and smiled. I tried my best to explain to Alex that the seats that my dad bought them were nowhere near the court, but just to enjoy the game and the experience of it all. Alex just looked at me, with his "Alex" look…  laughed and said, "You never know!" All positive that he would someway, somehow get on the court at the Garden! I smiled back and said, "That's right Alex… you never know!" But then looked at my husband and smiled. The seats that my dad bought are called "nosebleed" seats for a reason!
After my dad left with Alex about 2 hours last I got a call from him. My dad immediately said to me, "You're never going to believe this." He then told me that they were walking around the Garden before the game just checking things out. They stopped to get some food and 2 Celtics cheerleaders came up to Alex and asked him if he wanted to come on the court after the 1st quarter and try to shoot for a Celtics jersey in front of everyone.
WHAT?
SERIOUSLY?
I WAS SPEECHLESS.
After my dad told me the story, I heard Alex ask him… "Can I talk to mom?"
He handed Alex the phone and all he said to me was, "I told you Mom."
And he was right.
He told me. He knew he would get on that court. He didn't know how, but he knew he would. He didn't let me or my husband talk him out of it. Nosebleed seats or not.
The power of positive thinking.
Teach Your Kids the Power of Positive Thinking
was last modified:
May 18th, 2018
by