Raising Good Humans.
It's my GOAL for my 5 kids.
I just want to RAISE GOOD HUMANS.
My friend Meredith Sinclair wore this tee recently and I fell in love with it! I actually went to Google and searched "Raising Good Humans" to find where to find it!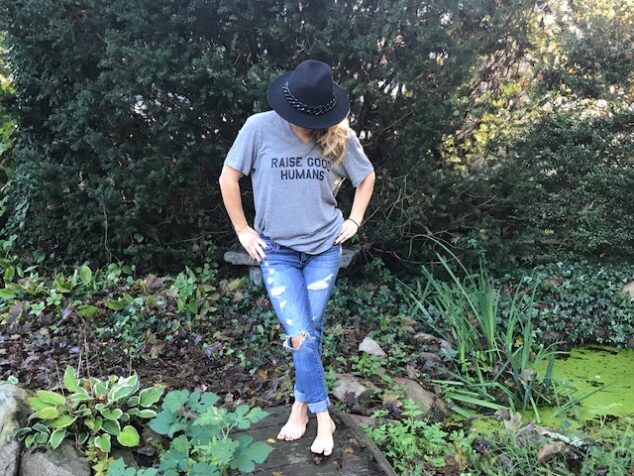 And I found it on WeeStructured!
Our goal as parents is to raise a person to be of the higher good–one who is kind, honorable, morally excellent and a virtuous being. My #momsquadgoal is to "raise good humans," is it yours?
– Screen printed Alternative Apparel "RAISING GOOD HUMANS" v-neck tee;
– Made of unbelievably soft, sustainable eco-jersey;
– Features a mitered v-neck and blind stitching on sleeves and bottom hem;
– 50% Polyester, 38% Cotton, 12% Rayon; and
– Unisex fit. Suggest sizing down for tighter fit.
I'm obsessed with it!
RAISING GOOD HUMANS Tee for the Win!
was last modified:
October 10th, 2017
by