9 Quick And Easy Dinner Recipes for Fall
I'm all about quick and easy dinner recipes for me and my family. With FALL right around the corner and sports and school and activities back in full swing again, eating at home is a must for our family. During the summer I let it slide a bit… we'll eat out here and there. Grab a quick bite while we're on the way home from the pool or the beach. It's a slower time of year for us and it's just better to be OUTSIDE than it is inside over a hot stove!
But in the FALL? No, way! It's time to COOK!
I spent a good amount of time on Pinterest this morning (my recipe go-to!) for some yummy and delicious QUICK AND EASY Dinner Recipes for Fall! I want hearty. I want comfy. I want delicious. And yes… I want (and need) quick and easy. I have 5 kids and work full-time, I don't have time to be slaving in the kitchen all day long!
Chicken Pot Pie from CincyShopper.com – I mean, this is a total FALL staple! I can't get over how amazing this looks! She does an incredible job walking you through the different steps!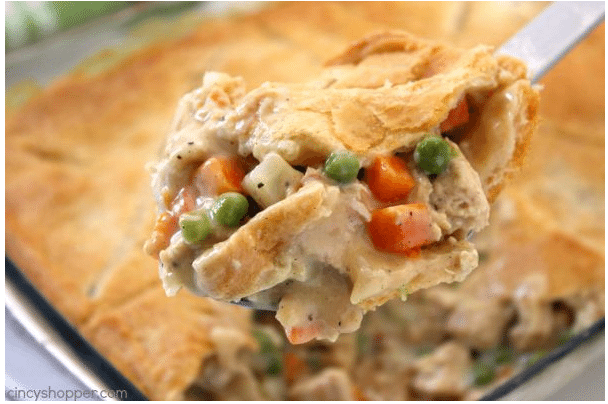 Classic Lasagna from Great Grub Delicious Treats – If you love lasagna, you're going to love this recipe. It's SPOT ON and just delish! I'm a HUGE fan of this blog, so definitely check it out!

Slow Cooker Pot Roast from Don't Waste the Crumbs – I'm all about POT ROAST! When I saw this, I JUMPED at the recipe! Can't wait to try this one out!

Chicken Noodle Soup from NatashasKitchen.com – I love Natasha's blog! It's so beautiful and she always shares great recipes! This soup is one I've bookmarked to make soon! It looks INSANELY GOOD!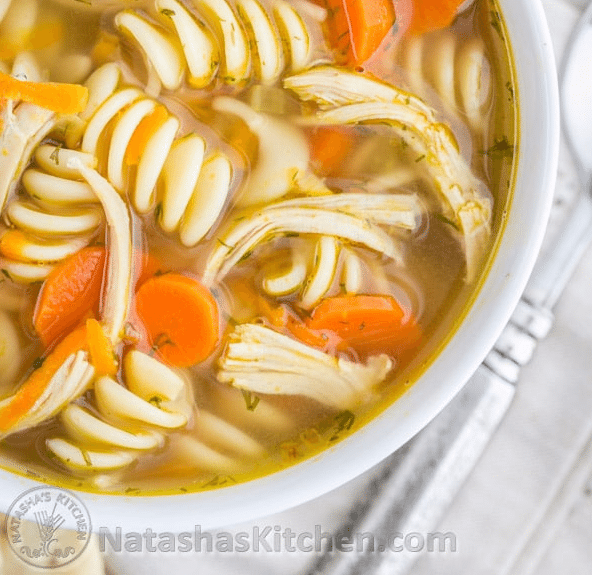 Homemade One-Pot Macaroni & Cheese from FiveHeartHome.com – I'm a mac & cheese girl and I have a mac & cheese family!! This is going to be a true STAPLE this season and into winter!

Chicken Noodle Casserole from LifeintheLofthouse.com – I want to make this TONIGHT!!! I love it!! It looks good and it's just FALL COMFORT FOOD at its finest!!

Buttermilk Ranch Oven Fried Chicken from Mom on Timeout – Ready for some chicken?? It's REALLY GOOD!!

Slow Cooker Chili from CookingClassy.com – Chili is my FALL must have for my family.

*The best way to find recipes (in my opinion) is to scour Pinterest. I love spending time finding yummy recipes! It's easy and fun and the best is that you meet NEW bloggers!
9 Quick And Easy Dinner Recipes for Fall #Round-up
was last modified:
April 28th, 2018
by