Backpacks Trends for Back to School — are you ready!!??
I've been super excited to partner with Lands' End this back-to-school season! I'm such a mom fashionista, so shopping for all the fun fashion items tops my list for back to school time with my kids! I'm BIG into fun prints and bold colors and super, cool trends for them as they rock the hallways!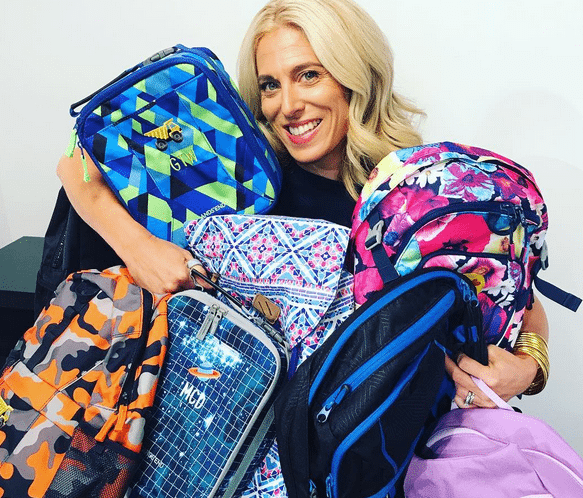 I had the opportunity this past Tuesday in NYC to share some of the hottest trends when it comes to backpacks for the back to school season with Lands' End for their Satellite Media Tour! You may have seen me in your town on TV this week! There are so many cute trends and I love that there is a style and a trend for every student!
Check out what I am loving and what are the hottest trends:
And as you can see… backpacks have evolved GREATLY over the past 50 years!! There are so many enhanced features nowadays… REFLECTIVE SAFETY TRIMS, WATER BOTTLE POCKETS, PADDED SHOULDER STRAPS, TECH FEATURES – such as LAPTOP SLEEVES and PERSONALIZATION! Lands' End has REALLY raised the grade this season with having a backpack for every student – from preschool through high school – there is a pack size for everyone!! I love this!!
As far as trends, you saw what I said above, but I want to share them below, too:
1) PHOTO REAL BACKPACKS
2) CUTE CRITTER PACKS
3) TECHPACKS
4) MONOGRAMMING AND EMBROIDERIES
*Remember – all can be found right at Lands' End!!
Happy backpack SHOPPING!
Backpack Trends for Back to School
was last modified:
August 10th, 2017
by