If you want the BEST SWEATSHIRT on the planet, I've got it for you.
I've got it and you will love it and wear it ALL the time.
It's become a true joke among family and friends that I have one sweatshirt in particular that I seem to wear "all the time," but when you find something you love, you wear it. And you wear it a lot, right?
This is me looking back over the last 6 weeks on my IG feed…
… so yes, I wear it all the time – but I'm telling you, it's WORTH IT!!!! And as I've told my best friend, I love getting use out of my clothing.
So what is the Best Sweatshirt on the planet and where can you find it?
It is the coziest.
It is the comfiest.
It is the coolest.
I'm not kidding, whenever I have it on… I'm asked where I got it!
I dress it up and I dress it down!
It really has become my spring must-have item.
I wore it like this to a meeting a couple of weeks ago and the 2 ladies who I met with went and BOUGHT the sweatshirt online while I was with them!!!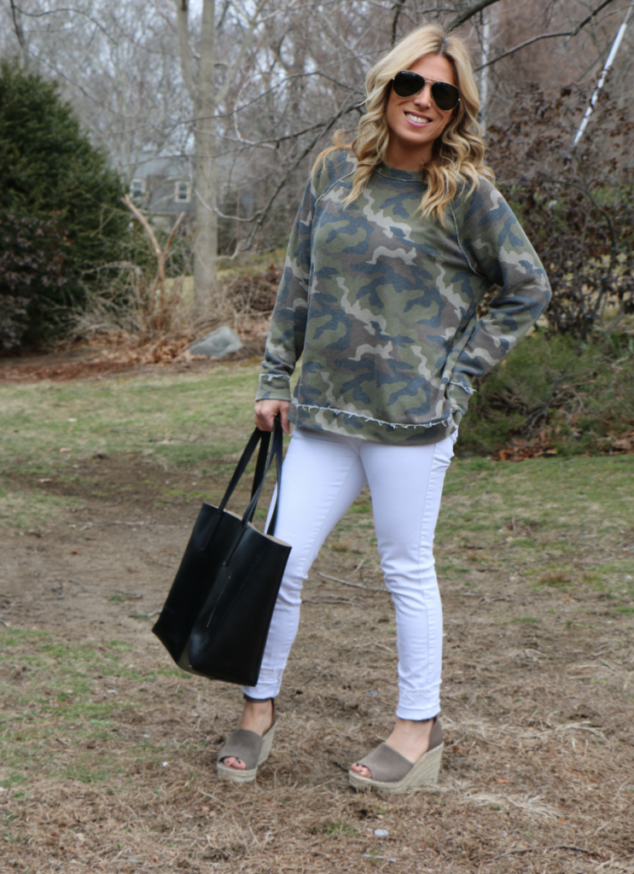 I'm blogging about it today because I'm asked so much about it… and a bonus, when I just went to find the link – it's a MAJOR sale today! $15.95!
Scoop it up.
NOW!
Literally – the BEST SWEATSHIRT on the PLANET!!