How to Start a Spring Vegetable Garden! Since I've known my husband (18 years!) we've had some form on a spring garden every single year! Even when we were living in NYC, he would find a community space or do something on the roof of our apartment building. He's always been the committed and it inspired me, too. As soon as the spring weather rolls around (even if there's still a chill in the air!) we start getting our garden ready!
1) Make sure you have a designated space for your garden – as you're prepping you can do what I'm doing above – start seeds in plant packs. My husband recycles these season to season.
2) Make sure you have cold-tolerant vegetables – because it's cold (i.e. – broccoli, cauliflower, asparagus, carrots, beans, strawberries, etc)
3) Make sure you have soil rich with organic materials. You can find this anywhere you can find soil or add compost into the ground.
4) Make sure you water the vegetables consistently once you've added your seeds to the soil.
It's been a ton of fun prepping for our summer crop! We always get a ton of fresh vegetables, starting around May. We're in New England, so it varies climate to climate.
Another good tip is getting the kids involved! You can always give them some fun jobs to get them excited, too!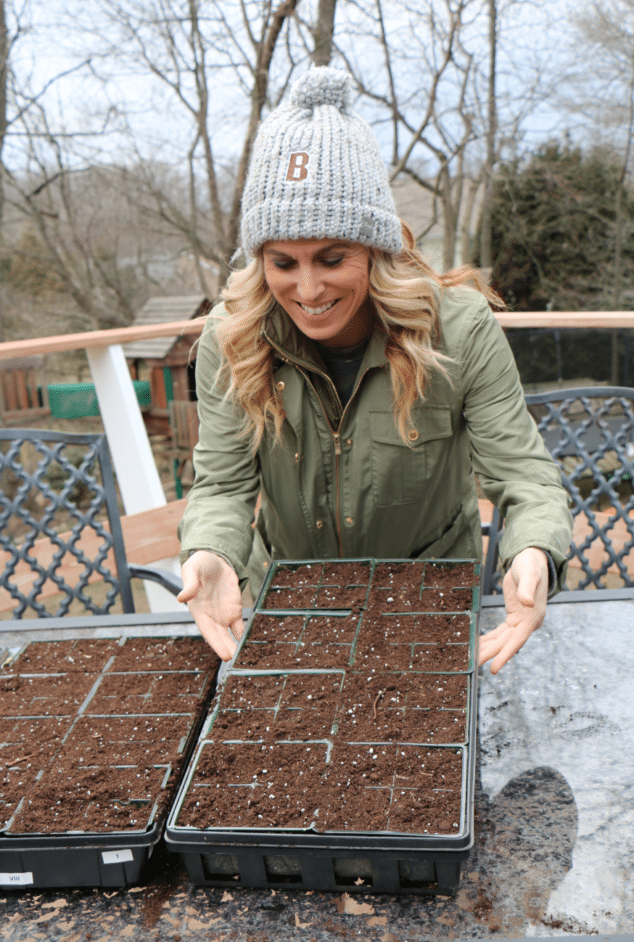 I'll keep updating as the spring progresses!
Happy Spring Gardening!
Tips for Making a Spring Vegetable Garden
was last modified:
April 7th, 2017
by