It's Friday! Ring the bell! Toast your glasses! It's finally the weekend!
Since it's Friday, I thought it was time for florals! I love me some bold and beautiful floral prints! I also thought the color of this dress was so sweet and beautiful, too.
I found this dress last spring on J.Crew Factory and I adore it! It's a perfect style/cut for an occasion.
I'm telling you right now, if you're ever looking for a hidden gem online, check out J.Crew Factory – they have amazing deals and gorgeous selections throughout the year! The recently just had a 50% OFF sale which was incredible. I was able to get so much stuff for my family at such low prices! It's
I'm not kidding, it's perfect for any occasion… dinner date, school function, work meeting! You name it, you can make it work! I opted to wear to a lunch date with friends, so I paired with my fave wedges! It's a cute and easy look, which is comfy and totally perfect for spring!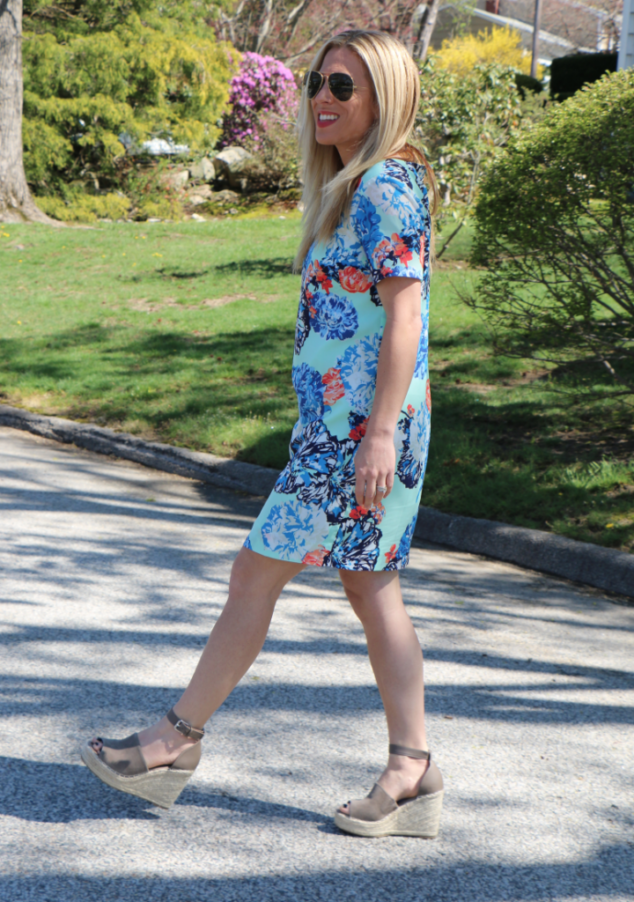 Again, make sure you check out J.Crew Factory for deals!
You won't regret it!
I promise!
Check out Vera's look over here!
And remember to check out #50DressesforSpring on Instagram.