I'm kicking off a NEW Series today with my bestie Vera Sweeney – 50 Dresses for Spring! We're all about fashion, so we thought it would be fun to link to each other throughout the month as we show off some of our favorite SPRING DRESSES! That's right, throughout the month of April – Monday through Friday – we will be featuring our personal faves! Some will be fun. Some will be flirty. Some will be professional. Some will be cute. Some will be trendy. Some will be classic. We've got all different kinds for you! 50 Dresses for Spring, we invite you to come have some fashion fun with us!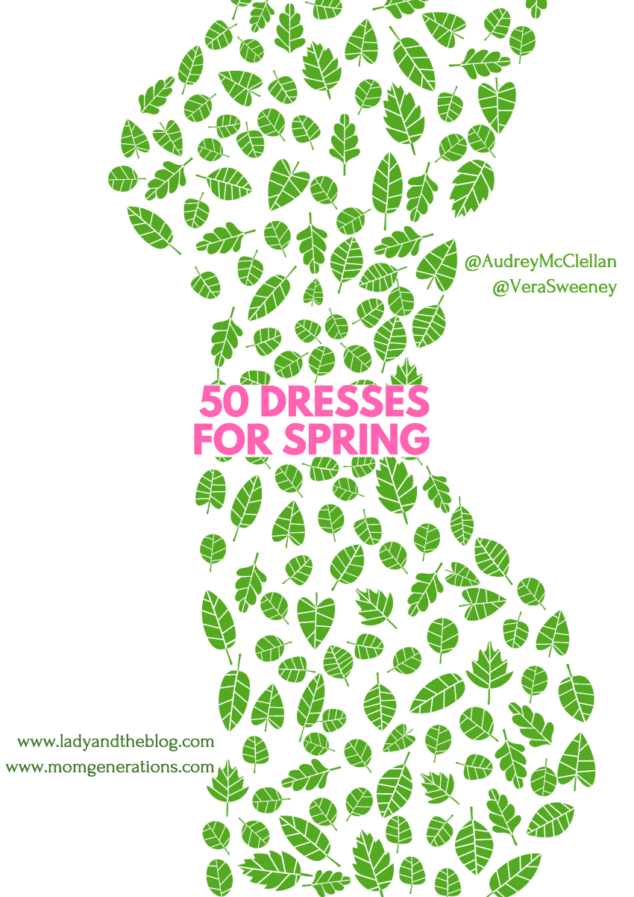 To officially KICK OFF 50 Dresses for Spring, I grabbed a NEW FAVE of mine from Anthropologie – this adorable off-the-shoulder gingham dress!
Off-the-shoulder styles are super trendy this spring and summer, so I'm jumping into the waters! What I love about the off-the-shoulder style is that it's cute and sexy at the same time. You can really have some fun with a style like this… you could wear to a playdate with the kids, grocery shopping or even on a date night! Mix and match it with different accessories and you have a homerun in terms of versatility!
I especially love that the cut is a little wide… I don't have a 20 year old body, so I LOVE when styles aren't cut too tight! You feel extremely comfortable in this cut and really aren't conscious of "how do I look in this?"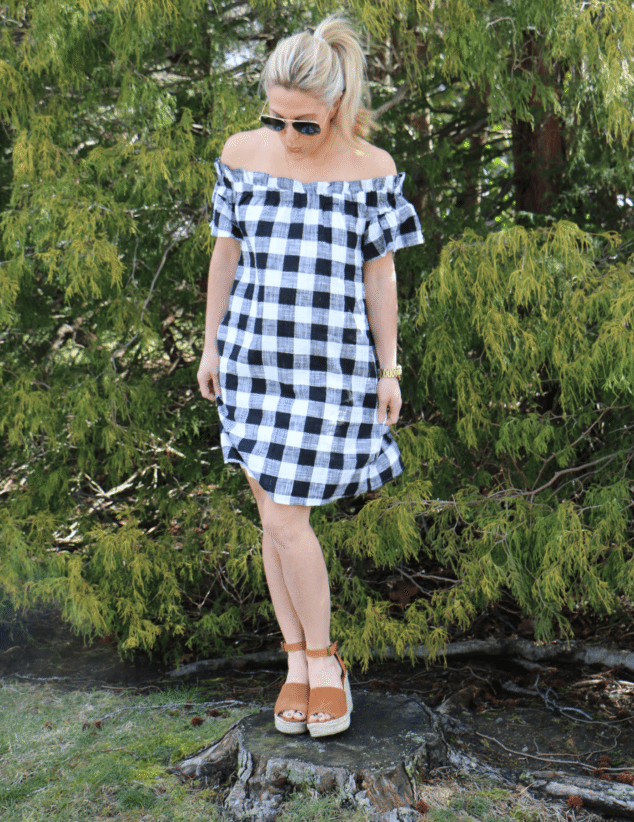 Not to mention – POCKETS!! I feel like all my favorite styles this spring have pockets! As a mom, I love having pockets because I can toss in keys or my cell phone or anything! It's such an added bonus, one that's not expected!
And let's talk — GINGHAM!! It's one of those patterns that will never, ever go out of style! These are the kinds of dresses I love to buy because I know I can wear them season to season. I love fashion longevity.. items that you can get a ton of use out of every year! This is one of those staple dress items… and will always work!
I'm just in love with this spring style and love kicking off the series with this beauty!
SHOP:


*****HEAD OVER TO LADY AND THE BLOG TO SEE WHAT VERA IS WEARING TODAY!!!******
50 Dresses for Spring Series: Gingham Off-the-Shoulder
was last modified:
April 3rd, 2017
by