I'm all about staying fit and healthy. Last year when 2016 hit, I became obsessed with training for half-marathons, triathlons and trying new workouts. I discovered quickly (right around March) that my lifestyle isn't conducive to the training and the blood, sweat and tears that go into those incredible feats. I felt defeated when I had to pass up the chance to run a half marathon that I had signed up for, but my body wasn't ready for it. I started to get very hard on myself as I was keeping up with the constant working out and training that I thought I really needed. I actually hurt my knee running this past summer because what I was doing was just too much on my body.
So this 2017 and I'm taking a completely different stance on the health and well-being of myself.
Here's my truth — I just want to healthy and fit. I want to feel comfortable in my skin. I want to be healthy for my 5 children and my husband.
I want to wear a bathing suit in the summer without hiding myself in a towel. I want to run a 5K with my son without gasping for air. I want to bike/hike/swim with my kids without pulling a muscle.
I can do ALL of this without training like I'm an Olympian – and this has been a HUGE lesson for me to embrace. I want to work out every day because I love it and it really does make me feel better… but I only need 20-30 minutes, I don't need to put in 10 miles. I want to stay fit in a healthy way for me and that's the key. I'm a full-time working mom of 5 who travels a ton for work and trying to keep myself on a workout schedule in 2016 was so rough for me… so this 2017 is a new version of Audrey, a smarter one who knows when too much is too much. I'm taking it back to workout basics for me and doing what I can handle and being A-OK with that truth!
So… as we're 5 days into the New Year, I've been on my fitness game already! Actually – I started a few weeks ago because I really wanted to bring in the New Year feeling refreshed with lots of energy! I've been getting my workouts done in the morning before the kids are awake. I love walking or running on the treadmill in our basement, or when the weather has been "warm" (above 40) I'll jog in the neighborhood. I've also been taking advantage of some of the classes at our local YMCA – there's yoga, spin, cardio workouts… lots of fun stuff!
I'm excited to share with you some of my favorite and "must have" items for my workouts! I'm all about making it fun for myself, but also – practical.
Ready!?
First up… my FAVORITE Yoga/Pure Barre Pants! Wunder Under Crop III from Lululemon are amazing.
They are a no-fuss, versatile crop that were designed to fit like a second skin—perfect. Some of my fave features: 1) incredible support and coverage; 2) sweat-wicking; 3) four-way stretch; 4) cottony-soft handfeel; 5) naturally breathable. Not to mention, they're also the kind of pant you can wear out and about without feeling like you're in yoga pants!
As you know, we're big swimmers in our family! I started swimming laps a few weeks ago at our local YMCA. Nothing crazy, just a great way to stay in shape and it's zero impact on my body. I'm ALWAYS asked by fellow swim moms what kind of goggles we wear. I'm OBSESSED with the Speedo Vanquisher 2.0 Mirrored Goggles.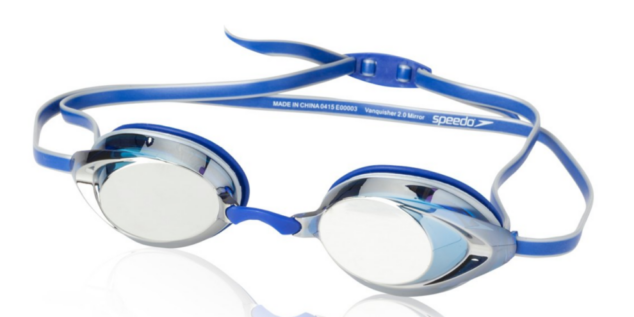 They are incredible and the ONLY thing I use for my 4 boys, too! They deliver 25% more peripheral vision than the Vanquisher Plus and add ultra glare-reducing mirrored coating.
If you're like me – especially after having 5 kids – SUI (Stress Urinary Incontinence) can happen while you're working out (hello, running!). It can also happen at other times for women, too, when we sneeze, cough, laugh, lift a heavy object or other kinds of physical activity. I tried the Finess Softpatch a few weeks ago and it's really incredible and very helpful (and practical!).
The Finess Softpatch is an entirely new approach to the treatment of female stress urinary incontinence, it's the first and most clinically tested FDA cleared solution. Woman no longer need to walk around with a bulky absorbent pad in their undergarments. Worn externally over the urethra — the opening where urine passes out of the bladder – Finess works by stopping bladder leaks before they happen.
What I love about is that Finess enables me to resume or continue doing the activities I love without the thought or worry. If you're like me and want to check out ALL the Finess facts, head over here. Personally – I just love knowing I'm not alone in this "situation!" Check out this video how Finess works!Finess is available for purchase directly on the havefiness.com website, or on Amazon.
I'm constantly looking for a sports bra that is comfortable and will get the job done. I have searched high and low to find one that I just LOVE! I have been using Nike's Pro Indy and I really love it!
I'm all about thin straps because it's most comfy for my shoulders, so I was attracted to the design immediately. But behind that – you have the mesh racerback to help keep you cool and the adjustable straps let you find the perfect sports bra fit. Also, since I'm not as endowed on top as other women, I love that there are removable pads for a more flattering shape. Worth checking out!
OK, the sneakers. What are my faves right now? Truth be told, I have about 3 pairs of sneakers that I transition through. Right now I've been wearing my running sneakers a ton – Asics GEL Nimbus 19.
The GEL-Nimbus 19 feature a revolutionary FlyteFoam™ Technology for optimal comfort and a responsive ride for the neutral runner.  The PERFECT kind of shoe for me because it's like I'm running on pillows and I love this feeling on my feet. There's also a gradient jacquard-mesh upper to strategically tighten or loosen zones to allow the foot's natural motion. And! My fave part, super lightweight – only 8.9 oz.!
Finally… when I'm running or walking or even biking, I love wearing my FuelBelt.  I can't believe I used to workout years ago without keeping myself hydrated on-the-go!
It's important to stay hydrated for your well-being, so I love being able to "wear" my water (and pouches) as I go! Not to mention, there's also add-on accessories, too. I can add-on a waistband for my iPhone, which is something I love – especially when I'm out running and need to stay in contact with my family. If you're not familiar with Fuelbelt – check out EVERYTHING they offer, HUGE fan.
Hope you like my faves!! Let's all make a plan to make 2017 the best year yet for our health and fitness routines. Make sure you're listening to yourself and making sure you're taking care of YOU.
Disclaimer: This is a sponsored post with Finess. However, all thoughts and opinions are my own.
Save
Save
Save
Staying Fit and Healthy in the New Year with these Faves
was last modified:
June 5th, 2017
by