First stop, Cozumel!
We went to Mexico 2 years ago for a spring break vacation and fell in love with it! The weather was just perfection! We never had a chance while we were there to head out to Cozumel to explore, so we were thrilled to have this opportunity with the Disney Cruise! We were (literally) the first people off the ship! The boys were up bright and early ready to roll! They each brought money from home, so that they could buy some goodies!
After taking the time to explore Cozumel, we headed back to the ship to explore the SHIP! One of my friend's who is a HUGE Disney Cruiser gave me the advice to spend one day on the ship while it's at port because most people get off! Since we spent the full morning exploring Cozumel, we decided to spend the afternoon just on the ship.
You know what? Best decision ever!
It was just a really fun and exciting day for us!
These are the 5 things that made me smile about this video:
1. Seeing the kids so excited to explore Cozumel!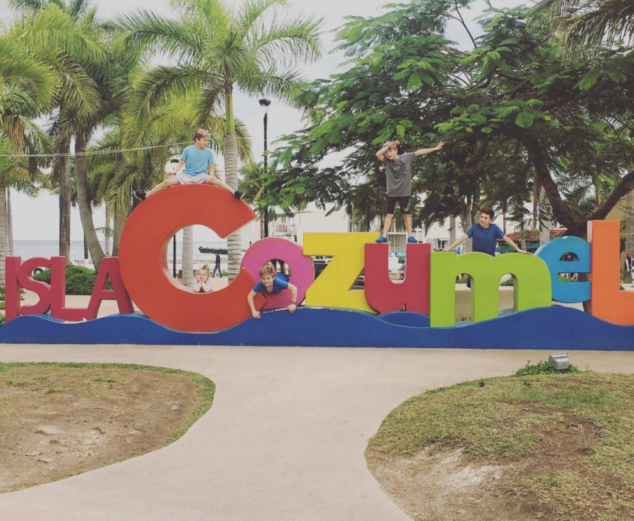 2. Watching them each pick out special items to take home (that they bought themselves!).
3. Alex buying his Steelers backpack!
4. Swimming with the kids in the pool! It was awesome because I don't usually get the chance to swim with them! Seeing Victoria swim across the pool was ADORABLE!
5. PIRATE NIGHT on the ship!!!!! So much fun for the kids!!!!!
Book your next cruise with Disney Cruise Line!
Make sure you check out ALL my content on YouTube.com/MomGenerations and by checking out the hashtag: #DisneyCruise
As always, if any questions – feel free to ask me in the comments below or email me at Audrey 523 at mac dot com.
Disclosure: Press Trip with Disney Cruise Line. All opinions are 100% my own.
Save
Save
Disney Cruise: Visiting Cozumel Mexico and Chilling on the Ship! #DisneyCruise
was last modified:
June 5th, 2017
by