As you know, my daughter is my little mini me.
She loves fancy dresses.
She loves lace and frills.
She loves glitter and glam and glitz.
She loves watching me put on makeup and do my hair.
She's a little girly girl and after having 4 sons, I'm having a TOTAL BLAST WITH IT ALL!
She really is… my little fashionista!
I'm always on the hunt for Mommy + Me fashion options. There's something about having a daughter and being able to dress alike. It's fun, it's sweet and it's something that (I think – wink, wink) many moms dream about doing with their little ones! Well… my day has finally come!
I've teamed up with ModCloth to share with you some fabulous holiday styles! Today we're revealing our 1st look! This look (I have to say) is one of my all-time faves! I'm obsessed with ModCloth! Their fashion options are INCREDIBLE! There's something to feast every woman's fancy! They really are that fun, friendly spot for style and decor that's as expressive and unique as you are! It's what inspires ModCloth that really speaks to my heart as a fashion lover… they are inspired by feedback from our dedicated community, our exclusive line of apparel is available in a full range of sizes ― because we believe fashion is for every body. We also carry a curated selection of styles from hundreds of independent designers.
Pretty incredible, right?
But, wait! There's more! Today this Mommy + Me duo is rocking the Fa La La Lovely Dress in kid and adult!
It's sweet and nice and everything holiday!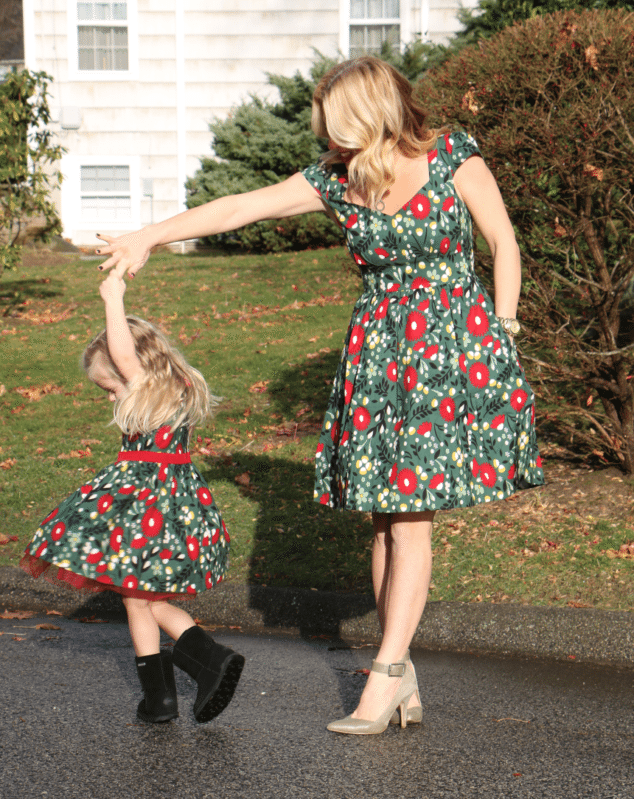 What I love is that the dress makes you feel happy and beautiful and special!! You can twirl and dance and chase (yes, we chase!) and even strike a pose!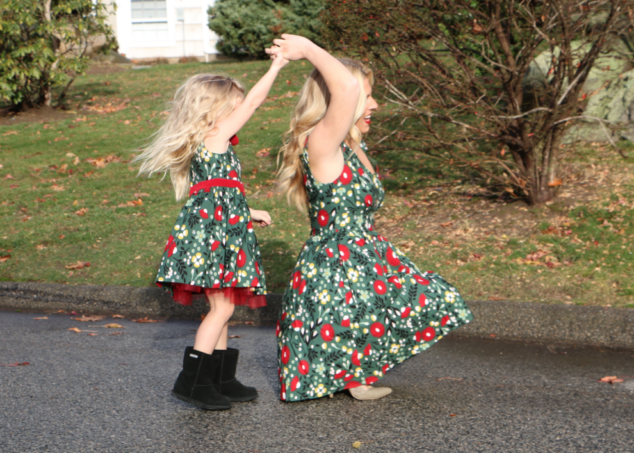 The dress is just gorgeous, a showstopper!
But when paired with a perfect sidekick, it's an even greater showstopper!
I just love how ModCloth offers this style in a lady and kid, too! The kid sizes are 2T-8! It's such a wonderful way to add an extra layer of fun to your holiday fashion and style!
My husband took all of our photos and he just kept snapping away!! I didn't want him to stop!! We had so much fun!!
Stay tuned! We will be revealing our 2nd ModCloth holiday look soon!! Think… PLAID! 🙂
Disclosure: Clothing sent for review.
Best of Holiday: Mommy + Me Holiday Fashion with ModCloth
was last modified:
October 29th, 2019
by