I'm all about Vineyard Vines. If you're a New Englander, you most likely are, too! I'm obsessed with their classic and preppy wear for women, men and kids. My sister bought the CUTEST little dress for Victoria for her 3rd birthday this summer and today she wore it for the first time! I thought it was adorable for a dress-up kind of day!
Since we usually walk to the bus stop in the morning and afternoon, she wanted to look "fancy" for the boys. She grabbed her brand new Princess Elena shoes we just got yesterday, too. I thought the red really looked bold and fabulous with the dress (good call Victoria!).
I'm a total fashionista, so having a daughter that loves to pose and enjoy dresses and clothing in general fills my heart. Not to mention, when did her hair get so long! She's growing up too fast for me! Time needs to stand still for now!
Vineyard Vines really does have the cutest items for girls and boys, check them out because they're having a GIGANTIC sale right now! 30% OFF all sale items! I've stocked up like crazy… till my husband cut me off!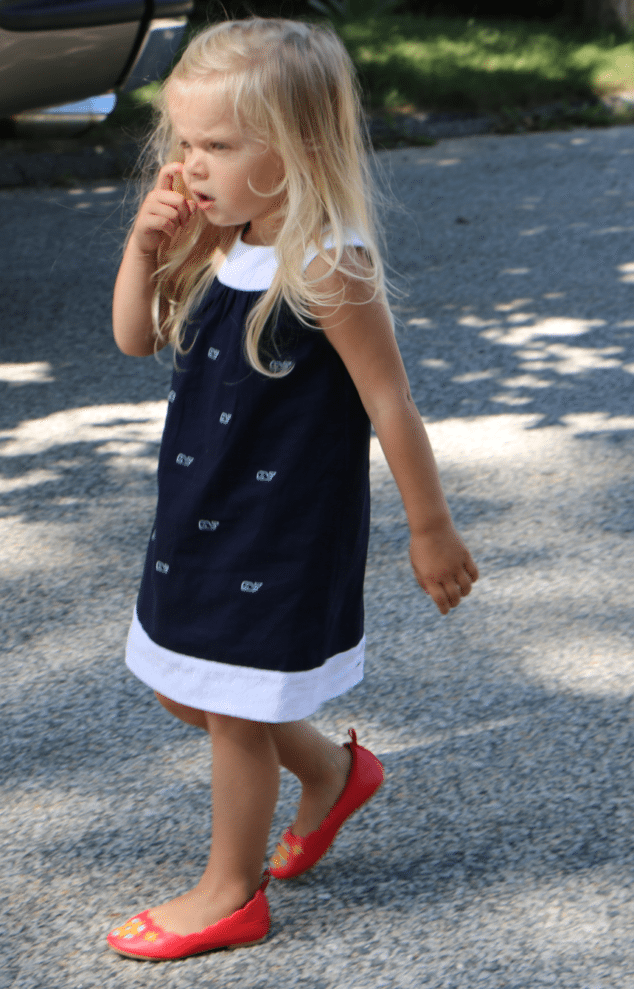 Happy Friday everyone!
Whale of a Dress #FashionFriday
was last modified:
September 3rd, 2016
by