My Victoria.
She loves a fabulous pair of shoes.
The second I saw EMU Australia's Little Creatures, I knew she would fall in shoe (well, bootie!) love.
And then I saw the Bunny ones and I knew they were meant for my little fashionista!
Adorable, right!?
Here's the funny thing, I started posting photos of Victoria on Instagram with her Little Creatures and the messages started pouring in to me from other moms…
"Are there other animals you can get!?"
"They are so cute!! Where can I find those!!?"
"Do they seem to be comfortable!?"
"I need those now!! Send me the direct link to the site!"
It was so funny, they caused quite the stir! And then the best part, there are Little Creatures options, too!
I'm telling you, Victoria loves her Little Creatures! She wears them all the time and right now in New England, it's CHILLY! So for her, especially… it's even better!! Her feet stay warm and cozy and they're stylish, too!!
The day they arrived, on they went!
She wore them to show the "Easter Bunny!"
She wears them off to ballet!
And – my favorite – Sunday best for church!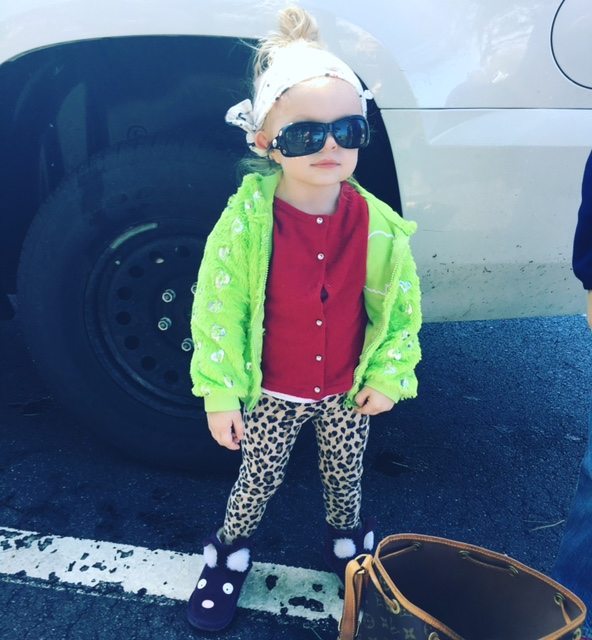 These shoes are a staple for her right now and I love that!
EMU Australia's quality is incredible. We've owned EMU booties for years!! They stand the test of time and last throughout the winters!! When the boys were little, they all had EMU Little Creatures – little bears!! I loved them!! They were so cute!! I was able to pass them down from boy to boy!!
Check out the additional Little Creatures options here.
Disclosure: We were sent the booties for review. All opinions are 100% my own.
Kid Style: Little Creatures from EMU Australia
was last modified:
July 5th, 2017
by