I've been very blessed in life with 2 older brothers and a younger sister that I just love to pieces. They are my anchors. We've always had a close relationship and it's something that I cherish. Till this day we can all make each other laugh with just a look. It's one thing to be close as children, but as adults – we're friends. People aren't always friends with their siblings, so I know it's something that I need to hold dear to my heart. I pray and I hope that my 5 children are close as they grow. It's something that you can't put a price on. To have people who love you unconditionally – with all the good and all the (dare I say!) bad (sometimes), it's beyond anything.
To my 3 anchors – Keith, Adam and Jane.
I love you.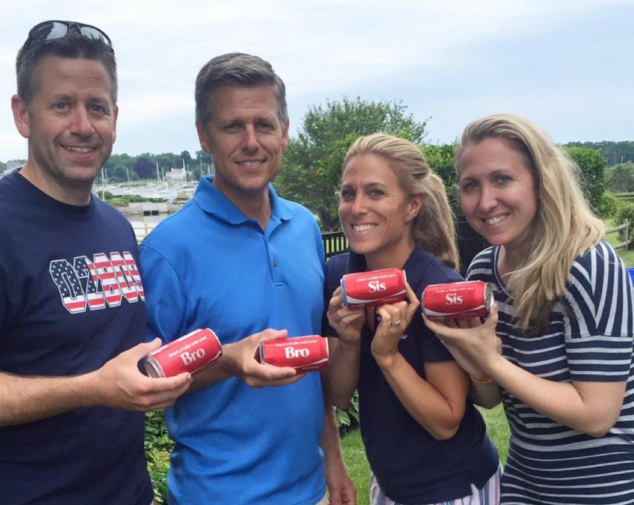 We took this photo this past summer! We happened to open a coke pack and get the perfect family breakdown!
Boom!
Happy National Sibling Day #NationalSiblingDay
was last modified:
April 10th, 2016
by