I started blogging 8+ years ago as a way to connect with moms online.  The ability to share, communicate and connect has been something that I have absolutely loved being able to do. Social media has been such an incredible way to share all different kinds of products, brands and companies that are important to me in my life. But, as a mom of 5, what truly touches me most to the core with social media is being able to share information about programs and issues that I'm very passionate about. When it comes to my children, there's nothing more powerful than sharing ways to make sure there's open communication. Our children are exposed to so much more nowadays than we were at their age. I've always felt that the best way to truly connect with kids is to be there, fully present and to talk and listen.
I'm beyond honored to share that I have partnered with Responsibility.org and their incredible Ask Listen Learn program this year.
If you're unfamiliar with Responsibility.org, it's an unbelievable organization – marking it 25th anniversary this year(!) – that is doing extraordinary things. It's a national, not-for-profit organization leading the fight to eliminate drunk driving and underage drinking, also promoting responsible decision making regarding beverage alcohol. It all begins with educating our youth, in particular, our tweens. Responsibility.org created the Ask, Listen, Learn program for tweens (ages 10-13) as a way to start a conversation about why a healthy lifestyle is important, and why that healthy lifestyle doesn't include drinking underage. As a mom of tweens, this program is very near and dear to my heart.
Believe it or not, I'm already hearing stories about middle school kids in our area drinking alcohol on the weekends. With middle school one year away, it further hits home to me the importance of taking the time to talk with my sons about not drinking alcohol and making sure they know I'm here and that we can always talk openly.
I grew up the daughter of two high school teachers. My parents were heavily involved with the school where they taught together and took the time to get to know each one of their students year after year. My parents were also very smart and well-versed when it came to underage drinking. They made it known from a very early age with me and my siblings that underage drinking wasn't going to fly.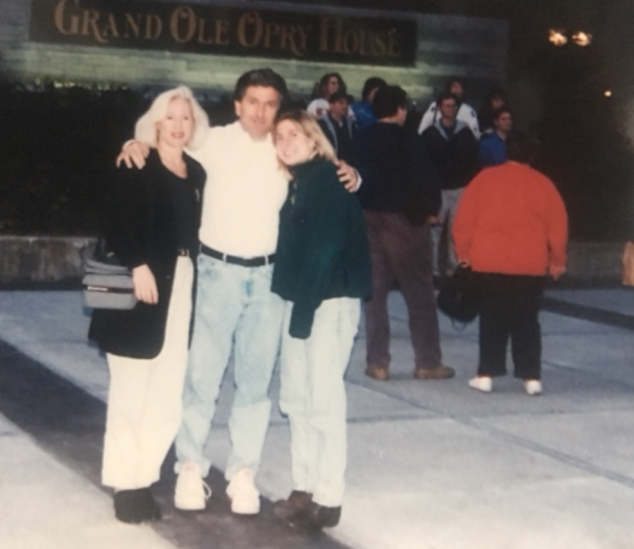 They would always talk openly with us about the dangers of underage drinking and why leading a healthy lifestyle was the most important thing. They always were there for us and always made conversations about underage drinking comfortable. Fortunately for my parents, we listened. I had heard too many scary stories from my parents and the students they taught with accidents happening from underage drinking and really unfortunate things that had happened as further consequences. I did ask questions. I did listen. And I did learn.
But now that I'm a Mom, it's a whole different ballgame. I'm hoping my kids will be the same. I'm in the throws of the tweenhoold right now and it's something that I'm very aware and conscious of with my sons.
We're a big sports family. All of my sons are competitive swimmers. If you know swimming, you know it's one of those sports where you workout 4 times a week and meets on the weekends. Swimming is definitely a sport you need to be dedicated and committed to from the beginning. Fortunately, my sons love the sport, so for us – it means we're together in the car a ton during the week. They practice about 30 minutes from our house, so 4 times a week, that's an hour (both ways) for us to talk, laugh, share, connect and just catch up on everything that's going on. There's no WiFi in the car, so my sons have really one thing to do – TALK! I love this because it's time together, it's time to bond and – on a very innocent level – get a great gauge as to what is going on with them in school. There's something about driving that opens the floodgates; it's such a authentic place to start a conversation and keep it moving, especially with a topic like underage drinking. I've already started the discussion with my 2 oldest sons William and Alexander, and I'll tell you what, it's been eye-opening what they've asked me and what they've told me.
Conversations about alcohol can happen any time with kids, tweens in particular, and it's best to be prepared because these types of hard questions don't often come with a warning or a schedule. We, as parents and caregivers, are able to rely on the Ask, Listen, Learn site as a resource to help empower us with advice and tips on how to handle hard questions and be prepared for these conversations. Ask, Listen, Learn has the resources for parents to be informed and talk with their kids about why drinking underage can have long-term and short-term consequences on a developing brain and body. Parents needs to have ongoing conversations with their kids about being confident decision makers, keeping good friends that encourage positive decisions and talk to their kids about real ways to say NO to alcohol.
It's not always easy, but it's one of those things in life that needs to be discussed with our kids. I'm just at the beginning of it, but I'm being as proactive as I possible can with my 5 kids.
I look forward to my partnership this year with Responsibility.org and their Ask Listen Learn program.
Disclosure: This is a sponsored partnership. All opinions are 100% my own.
Honored to Partner with Responsibility.org's "Ask, Listen, Learn" Program
was last modified:
June 6th, 2017
by