My daughter.
Still seems so funny to say that, even after 2 1/2 years!
My Victoria – who goes by Lulu, Lulu Lemon, Sis, Sissy and Vivia-licious – is my sidekick. She's my everything. I always thought it would be so much fun to have a little girl, especially after having 4 boys… and I'll tell you what, all my dreams and "what if's" about having a little girl have come true.
Victoria is a perfect mix of girly-girl and tomboy. Believe me – because she DOES have 4 older brothers, I never expected her to be a total princess… I knew she would have to learn to keep up with the boys! What I didn't expect was her truly WANTING to keep up with the boys, in everything!
There are so many things that I'm getting to do with Victoria that I never got to do with the boys. TO be honest with you, it's been a really fun experience doing all these new things with her. I used to dream of buying tutus and ballet shoes and little girl bathing suits, now I'm getting to do it. I used to dream about Barbie dolls and baby dolls and filling toy chests. I used to dream about putting together massive dollhouses. I used to dream about learning the lyrics to all the Frozen songs and princess movies. It's really been a dream come true for me, one I'm savoring with my heart and soul.
Now… don't get me wrong… and I feel like I need to preface this a little bit. I would have been been thrilled to the nines with another boy! My boys are my anchors and my heart and my world. Boys are all I knew. Boys were all I thought I would ever have. Boys are easy to me and effortless. I remember when I first found out I was pregnant, it never even entered my mind that it WOULD be a girl. As a matter of fact, I called my belly Oliver till the day I found out it wasn't one!
Victoria has brought a different dimension to our house of boys. She's brought pigtails and braids. She's brought princess movies and pink legos. She's brought glittery shoes and beautiful dresses. She's brought laughter and craziness and everything in between. She's always tailing right behind the boys! She might have a full tutu and booties on, but she's holding a lightsaber. She might have on her ballet shoes and tiara, but she's chasing the boys with one of their NERF guns. She might love her princesses, but she knows every single Minion/Dinosaur/Star Wars character and Wrestling guys. She actually loves to yell, "JOHN CENA!"
Our little Lu… who thinks her boys are everything to her.
What's been new in our life with her??
Dance classes…
Pink snow pants…
Shopping with mommy…
Bathing it with a shower cap…
Mommy and Me outfits…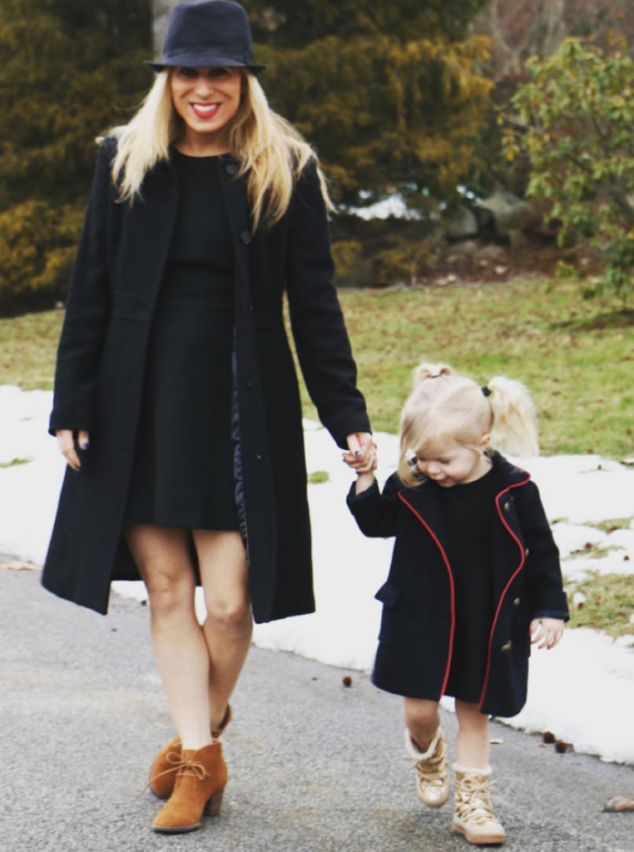 Nail painting…
Louis Vuitton…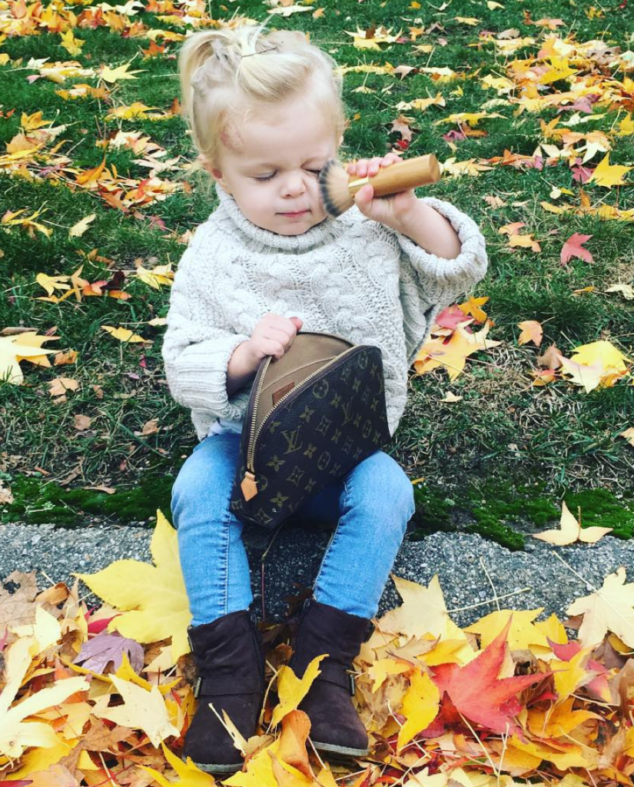 And BIG swirly skirts…
To name just a few!!
She's my girl!
Having a Daughter After 4 Boys
was last modified:
February 9th, 2016
by