Best YouTube Channels for Kids!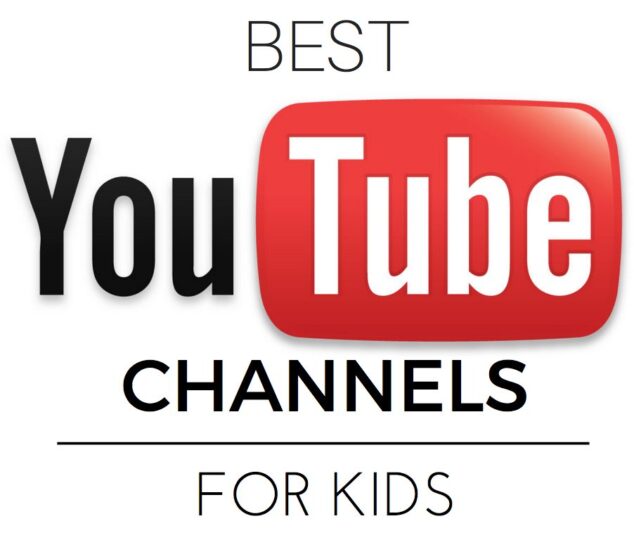 I asked, you guys responded!
My kids are growing up in the time of YouTube. Gone are the days of TV in my house. To be honest, my kids never watch TV anymore… it's ALL about YouTube. My daughter and son Henry watch YouTube Kids our devices at home, too. The world has changed and it's something that we all (as parents) have become used to seeing with our kids.
I put out a call on my personal Facebook page for my friends to share with me some YouTube channels that their kids watch, I couldn't get over how many I collected in a 24 hour period! I guess to add to the crazy, I pretty much knew every one of these with the exception about maybe 3 or 4.
So moms and dads… if you're looking for some new channels for your kids to check out, here's a great place to start:
HooplaKidz
Good Mythical Morning
The Skylanders Boy and Girl
Stampylonghead
FunToyzCollector
EvanTubeHD
iBallisticSquid
DanTDM
ThinkNoodles
FGTeeV
DCTC
ROSANNA PANSINO
Family Fun Pack
CookieSwirlC
Dude Perfect
LD Shadow Lady
LittleBabyBum
Ryan Toy Reviews
Big Baby Mouth
Art for Kids Hub
The Toy Genie
Awesome Toys TV
Mommy and Gracie Show
Lucky Penny Shop
Crafty Carol
iHasCupquake
The Chu Chu TV
EmmaMadeInJapan
My Froggy Stuff
Masha and the Big Bear
Shop Kind
Life Hacks for Kids
Kid President
A great place to find kid-friendly content all the time is over at YouTube Kids!
*Full disclosure – I'm on the YouTube Parent Panel. I was NOT compensated for this post, just wanted to make a collection for myself and friends! 🙂
Best YouTube Channels for Kids
was last modified:
January 13th, 2016
by