I'm a planner. I've always been a planner. Even when I was a child, I would always have a notebook with me and write down everything that I had going on that day and LOVED to check things off and keep everything organized. Throughout the years I've used different planners to keep my mom-married-work self on track and fully organized. Honestly – whenever you see me, if I'm out and about, I always have a planner on me with everything laid out for the day.
Now… when it comes to the perfect kind of planners and keeping yourself organized and on track, I'm really excited to share with you all about Erin Condren and her FABULOUS Life Planners! Staples – which is my main draw for all things in my office – has a partnership with Erin Condren and is now selling her line of planners and accessories!!
It is absolutely incredible!! My bestie Vera and I headed to Boston last Thursday for a Staples event where we got to meet Erin and interview her… as well as check out her FABULOUS collection at Staples!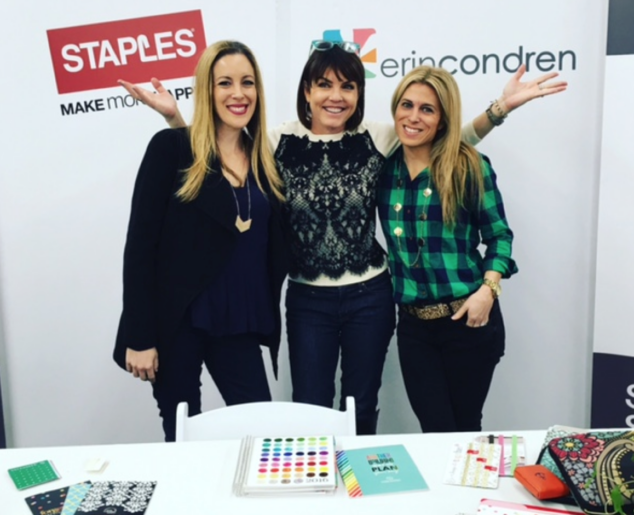 Erin was the ultimate!
She's a hard worker. She's a mom. She's a wife. She's just funny and awesome and insightful and creative and driven and dedicated to helping other moms.
She's pretty amazing, right!!???
Be on the lookout for my next post and video walking you through Erin Condren's items available at Staples!!
For more information on Erin Condren, visit her website! To see which Staples her amazing line is available in, click here.
*I've partnered with Staples to help spread the word about the introduction of Erin Condren's line to their stores.
Life Planning Time with Erin Condren Planners #StyleAtStaples
was last modified:
June 14th, 2017
by