You all know, we're a HUGE sports family.
We live sports.
We breath sports.
We do just about every sport in the McClelland household.
Here's the thing… the kids enjoy the sports, but I'm the one prepping the kids for the sports – uniforms, sports bags and equipment. It's my job to make sure the kids are ready – from head to toe – for game day and practices.
I'm always on the hunt for some really great sports products that I can have around the house and use for game days. I'm all about keeping the kids protected and safe, so when I saw G-Form's Youth Pro-S Shin Guards – I was immediately intrigued. I knew these babies would get the job done on their shins… and with 4 boys, that's what I need.
But do not be mistaken… these aren't your average shin guards. Oh, NO.
G-Form introduces the world's first soft, flexible, sleeve-style Football/Soccer Shin Guard to pass both CE and NOCSAE Standards. The G-Form PRO-S Soccer/Football Shin Guards combine G-Form's proprietary and patented molded composite constructions and designs with a unique integration of XRD® Technology to provide the best combination of impact protection, comfort and performance.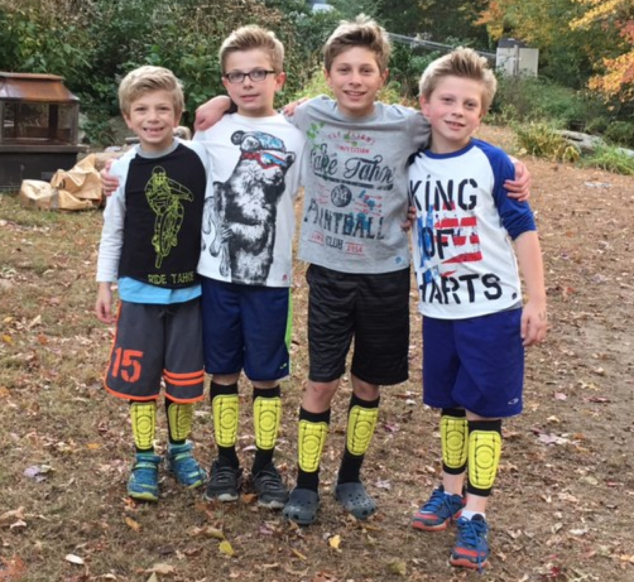 Sounds amazing, right?
Well… check this out…
I love, love, love!!
I'm telling you, absolutely worth it!
Also… let me just note here the best features:
—> Flexible: NO hard shell for better comfort, performance and compliance
—> Lightweight: Feels like you're not wearing a guard
—> Breathable: Reduces heat and sweat
—> Stay in place: No tape pr additional sleeve required
—> Low-profile: Preferred by players for better mobility
—> Machine Washable: Oh, yes… MACHINE WASHABLE!
You're going to love for you kids!
Check out more info here.
Sports + Kids = G-Form Pro-S Shin Guards
was last modified:
June 16th, 2017
by