I have known Tabitha St. Bernard, the designer/creator/extraordinaire of Tabii Just for 4 years! She is truly the real deal. She's passionate about fashion. She's a go-getter. She's a hard-working wife and mom. She's just amazing… she truly is Tabii Just! She JUST gets it done!
Tabii Just is a zero waste line of womenswear clothing that is made in the US. Tabii Just has been featured in People StyleWatch, Metro, Essence and more. Tabii Just is known for vibrant prints that make a strong statement for the conscientious woman. It is absolutely amazing!
I was SO BEYOND happy for her this past weekend for her SS16 Event! I couldn't make it out to NYC, but I was able to have her send me photos and info about the incredible event! Tabii Just partnered with Jewelry line, By Natalie Frigo for New York Fashion Week at Caravan Stylist Studio, located at The Gregory Hotel.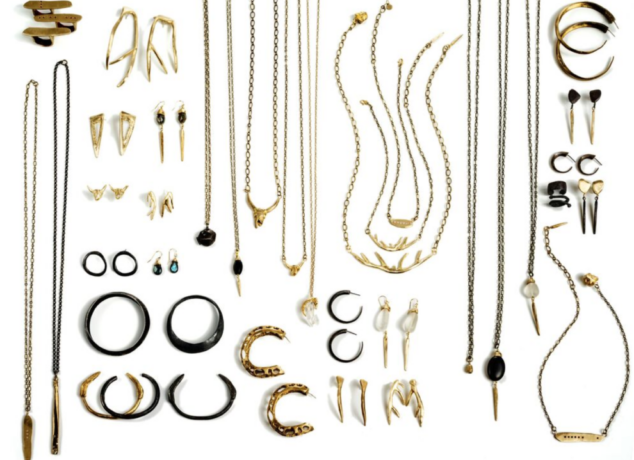 By Natalie Frigo is a jewelry line that is made in NYC from recycled metals by designer Natalie Frigo. She works with local artisans on high end jewelry pieces that are distinct and stunning.
Guests were invited to view both of their amazing Spring 2016 collections. Natalie made custom pearl claw pendants for guests and Tabitha created personalized sketches for the guests.
Also, a HUGE perk!! Guests were also able to get pampering treatments at the Studio while enjoying free WIFI, drinks and more.
Tabii Just + Natalie Frigo SS16 Event
was last modified:
September 16th, 2015
by