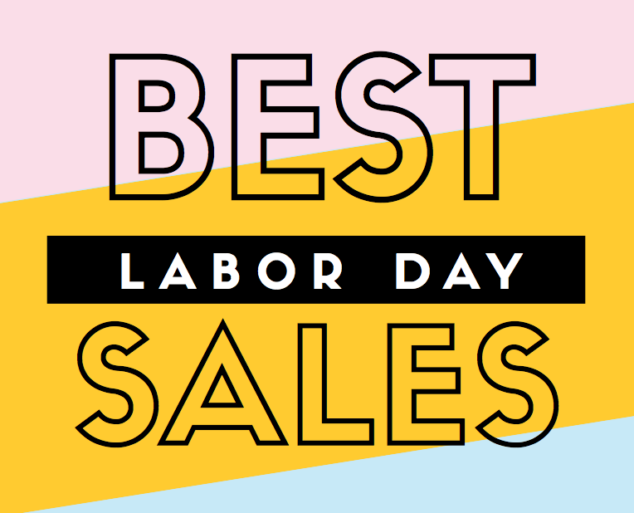 Are you ready for some great sales and deals this weekend? There are SO MANY TO BE HAD! I just told my husband this morning, tell me what you need so I can get it for you this weekend! Take advantage of sales and deals this weekend because the prices are going to be really low! You don't want to miss out!
Ready!!??
American Eagle: Buy One, Get One 50% OFF – WHOLE STORE! (I mean, SNAG THOSE JEANS YOU WANT NOW!)
Banana Republic: 40% OFF everything CODE: BRFALL (look at the big ticket items!!)
BAUBLE BAR: Up to 60% OFF on select products! (AMAZING jewelry here to scoop up!)
Calypso St. Barth: Up to 70% OFF! (One of my FAVES! Check this out ASAP!)
DSW: Tons of different sales offered with the code: FALL2015
GAP: The Store is ON SALE! Up to 40% OFF everything! (I looked around this morning, tons of stuff! My advice – stock up on KID stuff if you need it now!)
Gymboree: UP to 75% OFF EVERYTHING!!!
JCPenney: Tons and tons of SALES! Take a peek online and see what's cooking over there!! You'll stock up on a TON of stuff!!!
J.Crew: 30% OFF order of $125 or more CODE: GETSHOPPING (Yes, go get shopping! And look at the bug ticket items!)
J.Crew Factory: 50% OFF EVERYTHING (There's a couple of things it doesn't apply to – but all in all, it's EVERYTHING!) I scooped up a ton yesterday!
Kohl's: INSANE deals going on! Think about the holidays coming up and scoop, scoop, scoop!
Lands' End: 30% OFF when you spend $150 or more! CODE: LEAF PIN: 9900
Macy's: 20% OFF coupon code this weekend! CODE: SUPER
Nine West: SUMMER SALE! Up to 75% OFF!!!
The Children's Place: The Whole Store is ONE SALE, BUT!!! Have AN EXTRA 25% OFF STORE AND ONLINE CODE: LABORDAY25 (ONLINE) Y02503 (ONLINE) – (LOVE these kinds of deals, get holiday stuff now if you see stuff you like!)
Old Navy: Up to 60% OFF on everything!!! (Same as the GAP, stock up stuff you KNOW you need! Socks, tees, sweats, etc!)
Best Labor Day Weekend SALES and DEALS
was last modified:
July 6th, 2017
by