We're in DISNEY WORLD!
Oh, yes… I'm back and I'm loving it. Disney World truly is a magical place and it never ceases to amaze me how excited I get when I'm here, even at 36 years old! It's funny, I was here a week and a half ago with Victoria and my husband for the Disney Social Media Moms Conference and now I'm here with my oldest 2 sons and my mom… completely different traveling trips. I actually got to zone out and watch TV (we were on JetBlue) on the flight here, with my Victoria… it was a little different! 🙂
It was a wonderful feeling arriving into Orlando and seeing my sons all excited about being here!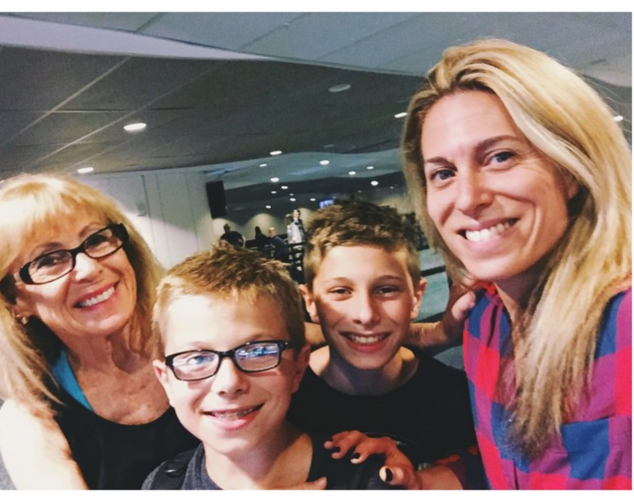 Once we were all checked into our hotel and unpacked, it was around 9PM… we went out to tour our hotel and fell in love with the pool (we can all smell chlorine a mile away, it's in our DNA now!).
We found out that the Magic Kingdom was open till 11PM last night, so we hopped on the monorail and made our way there ASAP! Boys couldn't believe that we did!
And – of course – we got to fit in a few rides – we loved that there was only a 5 minute wait on THUNDER MOUNTAIN!!
Today we're off to shoot a video with Disney on traveling with tweens and granparents!!
More tomorrow!!
xo
Disney World with 2 Guys and my Mom!
was last modified:
July 12th, 2015
by