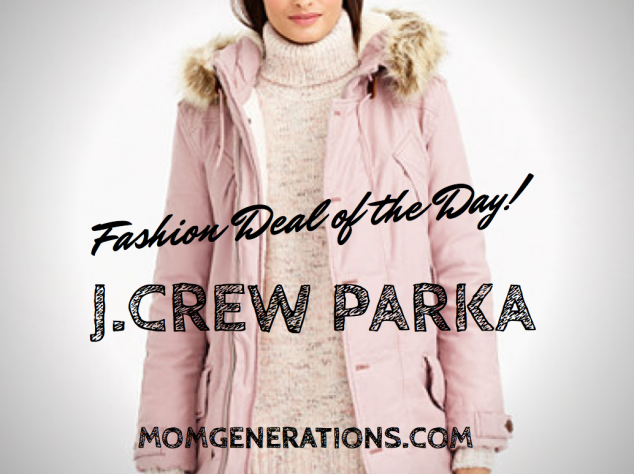 OK, deal of the day!
If you're still on the hunt for a WARM coat for the winter, J.Crew is your place today to shop!
40% OFF Super Warm STYLES!
My fave?
This gorgeous Burbridge Parka…
OK, winter. We're ready for you this time. This warm parka is adapted from one of our favorites in our men's line and comes with roomy pockets (for warming up frozen fingers) and a cozy fur-trimmed hood—our first line of defense against icy-cold winds. The colors are slightly faded for that sun-washed look we love (if only because it reminds us that sunshine actually exists).
Grab it today for $

You can get it today for $238, which is a PRETTY BIG DIP from the original $398!!
CODE: GIVEthis
Fashion Deal of the Day: J.Crew Super Warm Parka 40% OFF
was last modified:
July 8th, 2017
by