I always love hearing about a new app! We're such a digital family, all of us, so it's awesome to be able to find fun, new and exciting apps for us all to check out. My sons are obsessed with apps for their iPads, so I was REALLY excited to have them download the Creatacard App by American Greetings.
Creatacard by American Greetings is a FREE iPad app that turns your child's imagination into a thoughtful custom card that they professionally print and mail for you!
How amazing is that, right?
Creatacard encourages children to start a life-long friendship with their imagination, which is something that I love for them to do. The Creatacard app connects them with the important people in their lives with the exclusive capability to have their special designs printed as real paper cards and mailed anywhere in the world. This is wonderful for them to see their creations actually come to life to make someone else happy!
Adding a dash of magic to the act of sending a card, Creatacard is the first and only iPad app that brings your child's artwork to life as a professionally printed greeting card adorned with artwork, stickers, your own photos and more. I love that Creatacard provides the perfect opportunity for parents and children to work together as they bring their imagination to life using screen time as enjoyable educational time.
Providing mobile apps to keep people connected is a natural extension for American Greetings; they have taken the offline behavior of making cards that children have enjoyed for generations and created an app that brings this experience to an amazing new level.
You can't put a price on that. For people like my grandma and my parents, this is exceptional!
My friend Jessica Shyba hosted a gathering for Creatacard by American Greetings a few weeks ago with her family, showing off the amazingness of this app for kids.
This is a wonderful app for you to download, lots of fun and special time!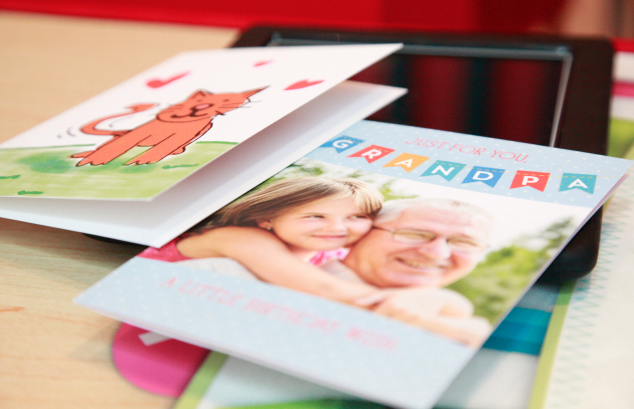 Creatacard by American Greetings
was last modified:
July 8th, 2017
by