When I told my Chicago-loving family and friends that I was heading to Chicago for the weekend, the first thing they asked me was, "Where will you be eating?"
Chicago is a foodie's haven.
Seriously.
If you love food, Chicago is a city you MUST visit and enjoy all of the dining experiences offered. Fortunately, I had wonderful guides with me who knew Chicago inside and out and chose absolutely spectacular and delicious places to dine throughout the weekend.
I'm excited to share with you my experiences at Boka, State and Lake Chicago Tavern, Chicago q, The Chopping Block and Nellcote.
First up… Boka. We dined at Boka on Friday night.


I chose to have Ricotta Gnudi hazelnuts, morcilla, raisins and Seared Scallops cauliflower, apples, morcilla, sea urchin broth.


My dinner was absolutely delicious. I'm a HUGE scallop fan, and these literally melted in my mouth. I wanted to lick the plate on both of my dishes.
Breakfast Saturday morning… State and Lake Chicago Tavern. Very convenient because it was right at our hotel, theWit!


I chose the Breakfast 201 North! I love a fabulous breakfast with eggs and bacon… and this was just beyond delish! It was hearty and filling and the perfect way to kick off my [email protected]


And please… if you LOVE Bloody Marys and Mimosas… they have a really cool bar to serve them at all set-up!

Saturday afternoon was all about BBQ at… Chicago q!
I absolutely love BBQ, so I was BEYOND excited to eat at the q! When got to the restaurant, I couldn't get over how quaint and beautiful it looked… so inviting and so cozy looking!


And then there was the menu…


Each table was brought BBQ chips and Bread & Butter Pickles, which were SO AMAZING!


Our table ordered a trio appetizer and for my lunch I ordered Pulled Pork… the best Pulled Pork I have ever eaten. It was so good and so tasty and so filling!

Dinner Saturday night was the coolest thing ever at… The Chopping Block!


This was the MOST FUN OF ALL!! The Chopping Block is Chicago's largest recreational cooking school and gourmet retail store. They offer demonstrations and hands-on cooking classes, as well as wine classes, private cooking parties and corporate team building events. Classes cover subjects from cooking basics to intensive Boot Camps as well as seasonal, date nights, healthy and kids classes. We did a seasonal cooking night while we were there and it was a BLAST! A total BLAST!


We each we're given different tasks in the kitchen, so it was fun to have everyone do their own thing, but all for the same common goal!


I was put on dessert and salad…


Everything came together awesomely, but the fun was chatting and laughing and just the interaction between us all as we prepped, cooked and baked! Super fun and a super blast on every level!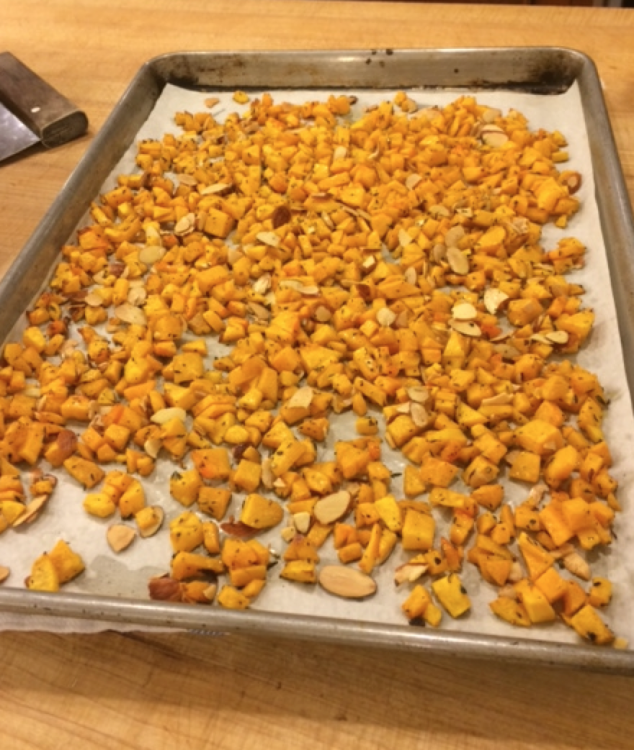 Saturday night capped off with drinks at… Nellcote!
If you're looking for a destination to go relax, unwind and enjoy a glass of wine or a cocktail, this is your place. The atmosphere was chic, trendy and just relaxing. The lighting was low, the decor was modern with fabulous touches. It was just a place that I would be a regular! I loved it!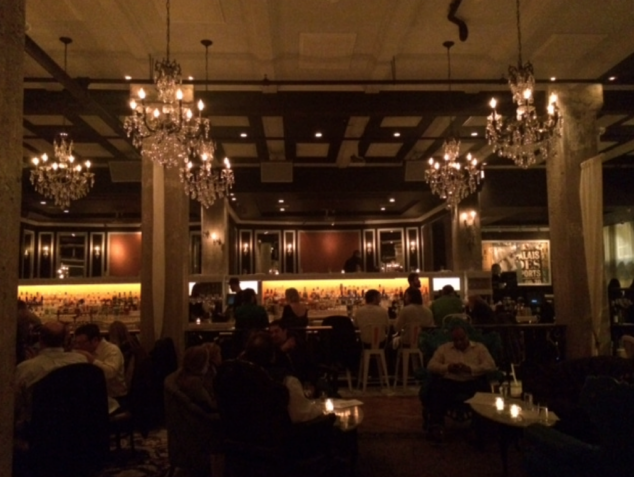 The food menu was exquisite, too! Definitely going to pop in for some dinner next time I'm in Chicago!
As you can see… if you're going to be a weekender in Chicago, bring your camera for the food photos! And all foodies out there, this is YOUR place!
To learn more about Hilton's Be a Weekender campaign or to book a stay for yourself, visit hiltonweekends.com.
Disclosure: Sponsored posting.
Chicago Eats #BeAWeekender
was last modified:
July 9th, 2017
by