Weekends at our house are sacred and special.
Our weekdays are so busy now with school, swimming, dryland for swimming, baseball and CCD… and then homework after all the activities. By the time I actually get to sit down with the kids and see how they are doing, it's almost time for bed! Our lives just move fast and furious right now, and it's just our reality.
But the weekends… the weekends are ours. It's family time. It's our time.
Even though are weekends do get busy with swim meets and baseball games, we have the time in the morning to relax and enjoy it with each other. There's no rushing to get lunches packed and boys dressed and to the bus stop. I've really begun to appreciate the weekends immensely because it really is time for us to laugh and talk and just be with each other. I really love it.
This weekend we celebrated William and Alex's birthdays. My William is 10 and my Alex is 9… BIG BOYS! They wanted to have "yummy cinnamon buns!" It's a true breakfast treat for them and the thing I love about it is that my own father used to make them for me and my siblings when we were kids, too! As soon as I smell the deliciousness of cinnamon buns baking in the oven, it brings me to my childhood and it makes me smile.
Pillsbury Cinnamon Buns have ALWAYS been my go-to… and my sons feel the same way. With such a BIG birthday weekend upon us, we decided to make our weekend breakfast a little more special by bringing the YUMMY Pillsbury Cinnabon experience into our home with the new Cinnanbon Bakery Inspired Cinnamon Rolls.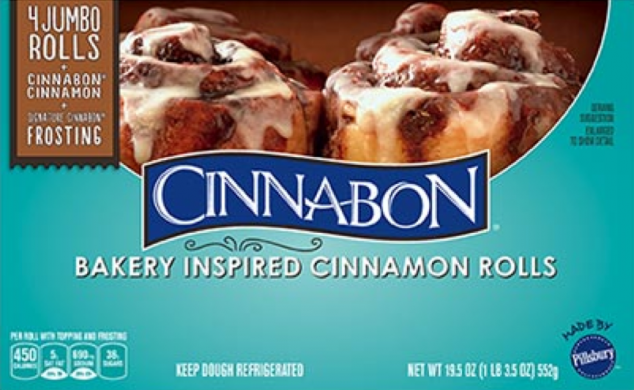 They are OUT OF THE WORLD! I brought home a few packages so that my family of 7 could enjoy… but really, I knew my William and Alex would go for 2 or 3 of them! 🙂
I couldn't get over how amazing they looked after my husband iced them, too! I just wanted DIVE RIGHT IN! And believe me, we ALL did!
Talk about making a special breakfast treat for my guys!
Cinnabon Cinnamon Rolls were the perfect addition to our weekend birthday celebration! They gave everyone smiles and everyone finished their breakfast plates! Most of all, it brought us all together today. We sat around the breakfast table and talked and laughed and just had a blast with each other.
It's amazing how a breakfast can make a day start off so beautifully!
Disclosure: This is a sponsored posting.
Weekend Breakfast Treat with Pillsbury Cinnabon Bakery Inspired Cinnamon Rolls
was last modified:
July 9th, 2017
by