The best thing me and my husband ever did was have another baby. We had gone back and forth (back and forth, back and forth) for 4 1/2 years. Finally – knowing that the age gap was getting farther and farther apart between the boys and a new baby, we just decided to go for it.
Ironically… it was my Alexander that was the one that was the most apprehensive about me having another baby. He was worried that a new baby would change things up too much. He was worried about us not being able to do things anymore. He thought a new baby would keep us at home and we wouldn't be able to do anything.
If you follow me on social media, you know that wasn't the case at all – not one bit!
Fast forward a year and a half… it's my Alex who is one of the most doting brothers. They all have this special relationship with her, but it's my Alex who acts like he's a 3rd parent. He makes her laugh and he holds her hand endlessly.
My husband captured these photos of Alex with Victoria while we were visiting Cape Cod a few weeks ago. I smile when I see them because they really do capture true brotherly love.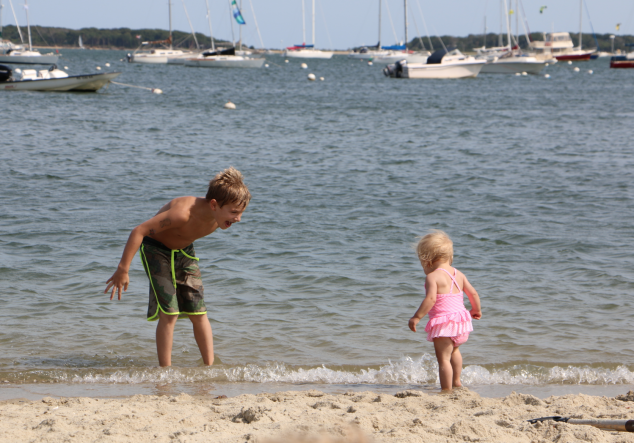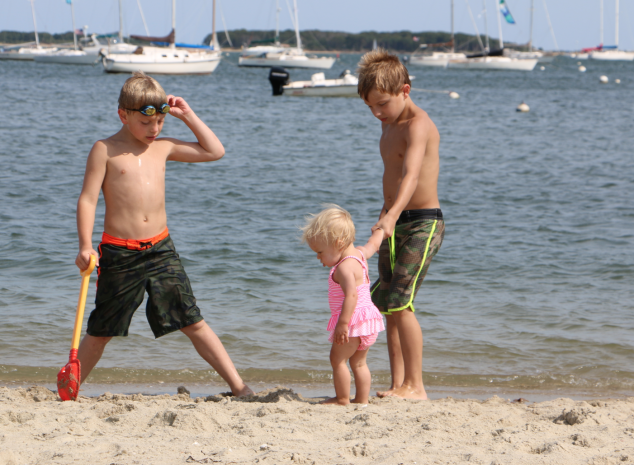 Daily Life: Brotherly Love
was last modified:
September 2nd, 2014
by