I love sharing outfit ideas with items that (most likely) everyone has in their closet.
Today it's all about the classic plain white tee.
I have about 5 tees in my closet that I just don't wear enough. I finally went through and pulled some different looks so I could get some fashion-use out of them! I don't want to wear them with just gym shorts or yoga pants, I want to dress them up and REALLY use them.
Here are 5 outfit ideas I pulled together and now have hanging on my closet inspiration board!
White Tee // Black Blazer // Necklace // Sandals // Denim Shorts // Bangles // Watch // Handbag
White Tee // Shoes // Sequin Skirt // Necklace // Bracelet // Bracelet // Clutch
White Tee // Necklace // Jeans // Pashmina // Fedora // Clutch // Heels // Bangle
White Tee // Necklace // Shorts // Flip Flops // Tote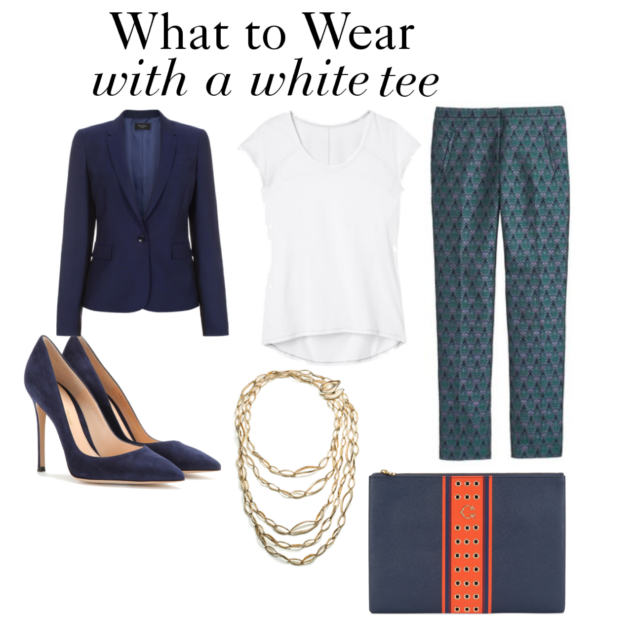 Fashion Inspiration: What to Wear with a Plain White Tee
was last modified:
July 9th, 2017
by