I have the perfect maxi dress for you.
Literally… the PERFECT MAXI DRESS for you.
Let me set the scene.
I met Liz Lange years ago. She's an alum of Brown University (as am I), and she was amazingly supportive to me and Vera when we did our first Getting Gorgeous events. She is – in a word – fabulous.
She's also extremely talented. When I was first pregnant with William in 2004, I was working in NYC at the time at Donna Karan. Everyone told me I "had to go to the Liz Lange store" on Madison Ave and buy some maternity items. I did. And I loved them. And I lived in them.
The other night I was perusing through the channels and came across HSN (Home Shopping Network). I saw Liz on and I paused on the channel immediately. Liz was featuring her Collection and I was just brought in like crazy to these maxi dresses that she was talking about and showcasing… so much so, I went online immediately and purchased one.
My Liz Lange dress arrived 2 days ago… I wore it to shoot my news segments on Wednesday and then to Victoria's birthday celebration that night. When I tell you that I was stopped by about 100 people on Wednesday asking me where I got my dress, I'm being conservative. I was stopped in CVS about a dozen times. I was stopped in Babies R Us, Party City, Target, Stop & Shop… it was crazy.
I have to say, this attraction to the dress… it was exactly why I needed to buy it the other night.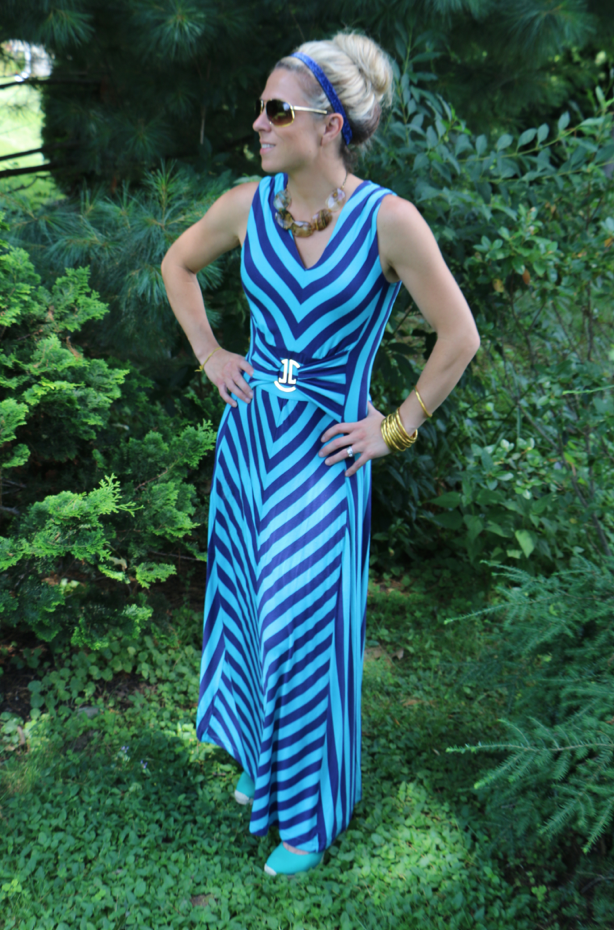 I have to say, it's the most comfortable dress on the planet, too!
The Perfect Maxi Dress #FashionFriday #LizLange
was last modified:
July 10th, 2017
by