I spent an amazing afternoon at co-hosting an event at Splendid in Chestnut Hill last Saturday. My good friend Christine Koh from Boston Mamas asked me to jump aboard and co-host the event with her and the awesome Roxanna from Everyday Treats. It was so much fun being together and having a blast hosting and shopping at Splendid!
I'm a huge fan of Splendid. The clothing is chic, comfy and trendy as can be. I have about 12 tees from Splendid that I live in! The cotton is super soft and they are just the most cozy tees to sink into! Since I always gravitate towards the cotton tees, I thought it would be fun to pick out something a little different for the Splendid Event. I saw this gorgeous printed top and I just LOVED it! I thought it was just the difference that I needed in my wardrobe!
I felt so chic! I loved the Desert Rain Tie Dye Tee!
Everyone had fun shopping and munching on the delish goodies from Sweet Indulgence!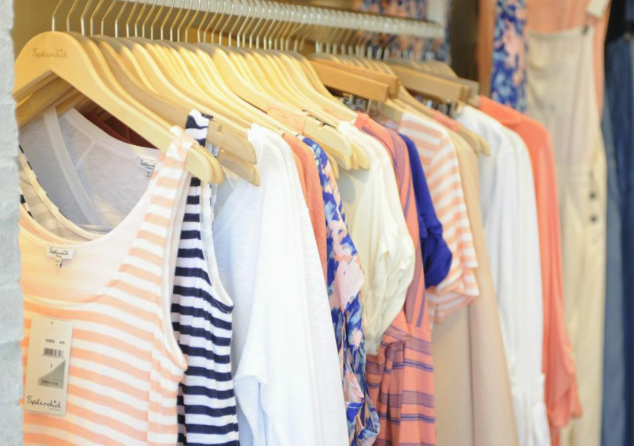 You HAVE to check out the gorgeous Splendid fashions for the summer!
Shorts! Tees! Tanks! Rompers! Dresses!
And there is MENS and KIDS CLOTHING, too!!
There's something for everyone!
A Splendid Afternoon #SpringwithSplendid
was last modified:
July 11th, 2017
by