COVERGIRL invited me and my mother to a beautiful Mother's Day brunch last week in NYC. My mother and I don't get to do much together because we're always so busy… so this brunch – truly – meant so much to us.
The event was FABULOUS! It was exactly the kind of event we love to be at and learned so much! We dined on delicious food. We got to listen to amazing new summer launches from COVERGIRL + Olay. We got COVERGIRL makeovers. We made gorgeous floral bouquets.
It was just amazing.
We had an absolutely amazing time getting pampered and listening to the experts dish about what's going to be coming for COVERGIRL.
What I loved about the event was that we also got a sneak peek at COVERGIRL + Olay's newest summer launch… COVERGIRL + Olay Facelift Effect.
Talk about awesomeness in a jar.
It's a firming makeup. Which… to a woman in her late 30's… is music to her ears!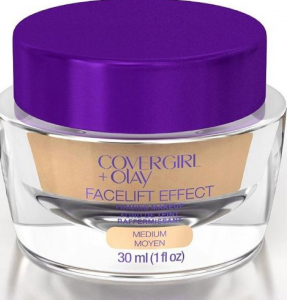 Here's the beautiful thing (pun intended), you're going to get amazing and luxurious coverage AND the firming magic of a night cream (but it's not a night cream!).
Thank you to COVERGIRL and Olay for making us feel so special!
I personally cannot wait for the Facelift Effect to be ready for sale this summer!
I will be ALL OVER it! 🙂
COVERGIRL and Olay Facelift Effect and a Mother's Day Brunch
was last modified:
July 11th, 2017
by