You need a good belly laugh
You're craving time out without getting a kiddie menu

Last night I had dinner with 4 girls that I've known for (ahem) over 25 years (OK, maybe 30).
We've grown up together.
We've seen each other through everything – bad grades, bad boyfriends, good grades, good boyfriends, dances/proms, school projects, college acceptances, meeting of the husbands, pregnancies, moves, jobs – everything.
We have been trying to make it our mission to meet up once every 2 months. We have 12 kids between the 5 of us, so we know we're all busy. But it's something that's good for the soul. I mean, really good for the soul.
I've been working like a dog for weeks and weeks and haven't had a time to just go out and unplug. And when I say unplug… I mean from social media, work, emails, videos, everything. There's something really comforting about being with the kinds of girls you don't need to impress. They love you for who you are… because there's a history there.
I had been looking forward to April 15th for weeks.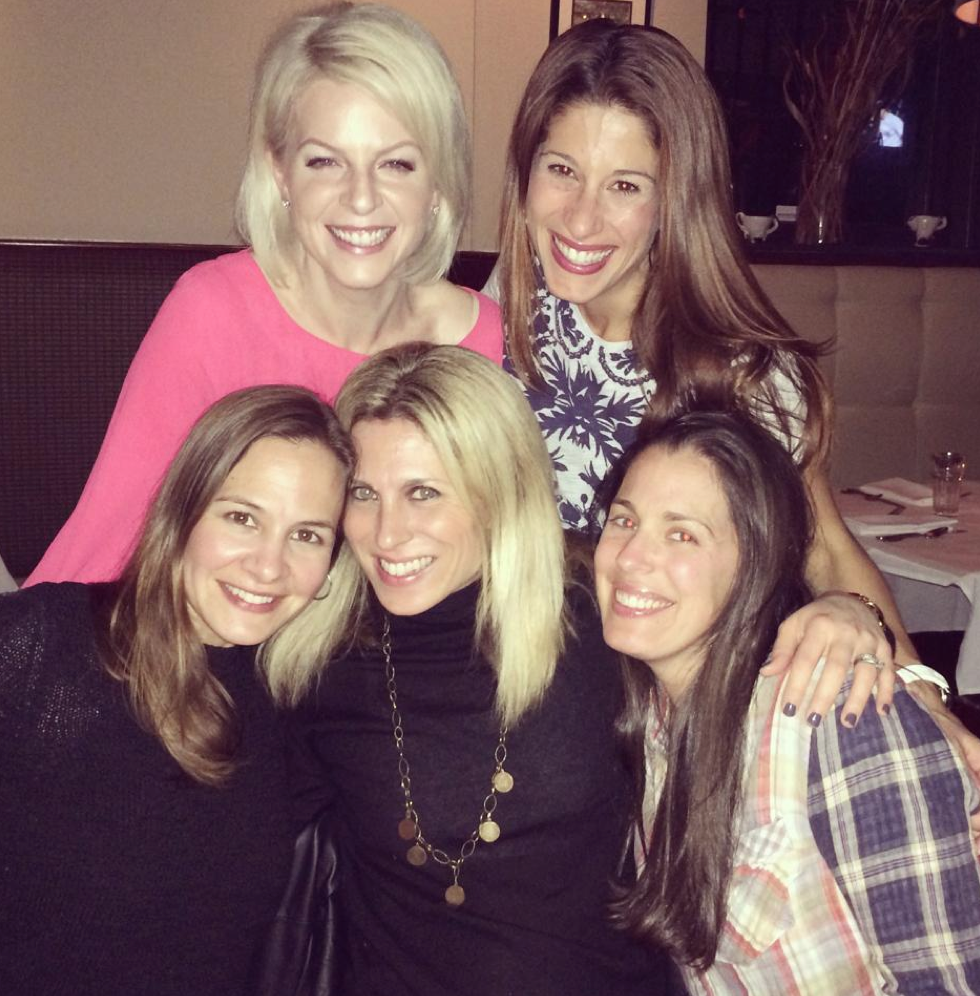 I need this.
And you might, too. 🙂
Here are 21 Reasons Why You Know You Need a Girls Night Out…
You're excited to eat dinner past 5PM
You would like a glass of wine that you can actually sit and sip
You get to dress up
You get to wear makeup
You get to do your hair
You don't have to worry about any baby meltdowns
You've had this date circled in your date book all week
You just need a night "off" for a little bit
You don't have to even think about work till tomorrow
You can be silly and totally a girly girl
You get to wear heels
You get to gossip with other women in person
You are excited to talk about other things than Minecraft
You won't have to be doing homework at dinner
You don't have to make sure everyone finishes their plate
You don't have to tell people to wash their hands before dinner
You don't need to make sure everyone has a lid on their drink
You don't want to be paged 100 times within an hour
You need a chance to be with your girls
21 Reasons Why You Know You Need a Girls Night Out
was last modified:
July 9th, 2015
by