My 1st Couponing Trip to CVS (pinch me and hold me)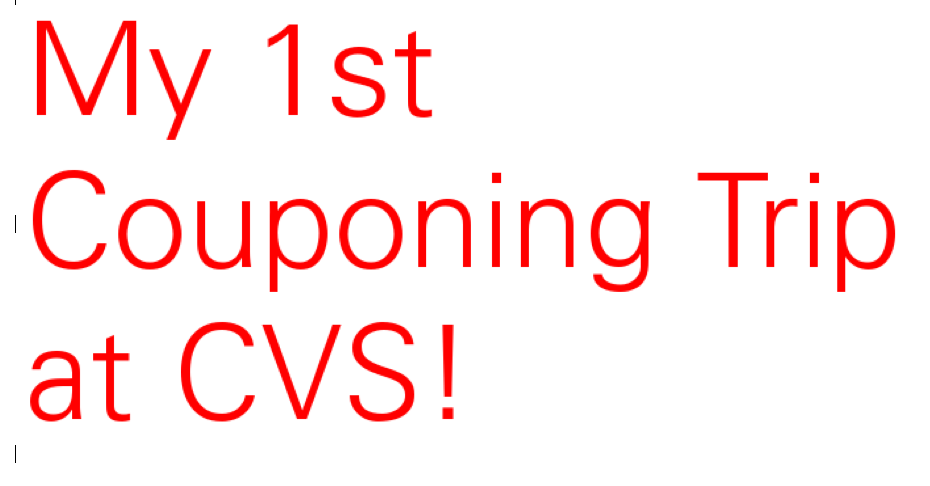 I've been meaning to do this for awhile now and yesterday… well, yesterday was the day I finally just did it.
I went shopping at CVS with a coupon mindset. Believe me when I say this, I'm a beginner. A total-total beginner. I don't even know if I did my first shopping trip "correctly" – but I tried.
My strategy was to invest in CVS first. That seems to be the couponing 101 mindset for CVS. Use your card and spend some money to keep getting "money" back. I also used the strategy to buy items that I could get ExtraBucks for… the one thing I did (on my own), was really look for things that I like and use.
So… here was my 1st couponing trip:
What do you think?
Any suggestions?
Love to hear your thoughts!
My 1st Couponing Trip to CVS (pinch me and hold me)
was last modified:
February 17th, 2014
by