Printed scarves are the new trend this season.  I love a good scarf. I wear scarves more than I wear necklaces and bracelets and earrings.

Bold Printed Scarves – Trend Watch Thursday #TJMaxx
Scarves to me are MY accessory of choice.
I love, love, love the trend of bold printed scarves right now! I have a ton of solid colored scarves, but not enough ones with bold prints. I took a trip to TJMaxx this week to change all that!
I scored 2 FABULOUS scarves for $14.99 each!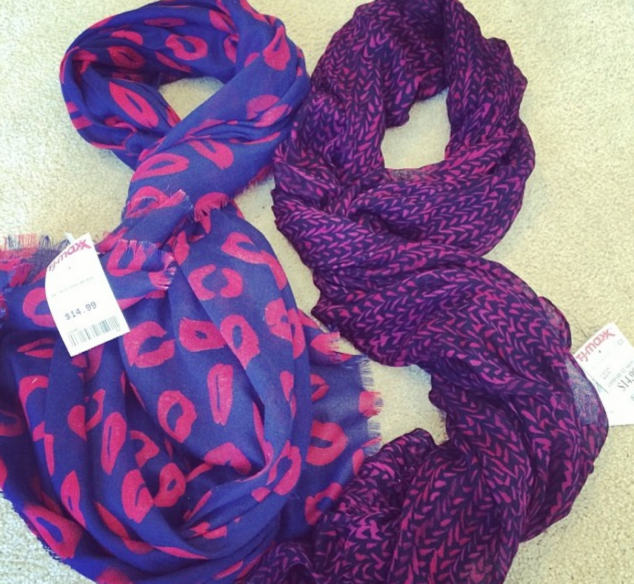 February is Heart Month
Throughout February I'm going to be wearing red in honor of Heart Month, so I thought it would be fun to buy some scarves with some red tones!
I'm obsessed with the one with kisses all over it!
Love this trend because it's super easy and anyone can pull this off!!
Trend Watch Thursday: Bold Printed Scarves #TJMaxx
was last modified:
October 28th, 2018
by