Target Chat – Are you ready for it? The holiday season is here and you've probably received your family's wish lists filled with this year's must-have games and tech must-haves. Believe me, with 4 sons… I have a FULL LIST! 🙂 If you're in search of where to purchase this year's hottest tech gifts than Liz Gumbinner, editor in chief of the influential Cool Mom Tech/Cool Mom Picks – and a wonderful blogging friend – is just who you need to talk to when it comes to Target Chat!
Target Chat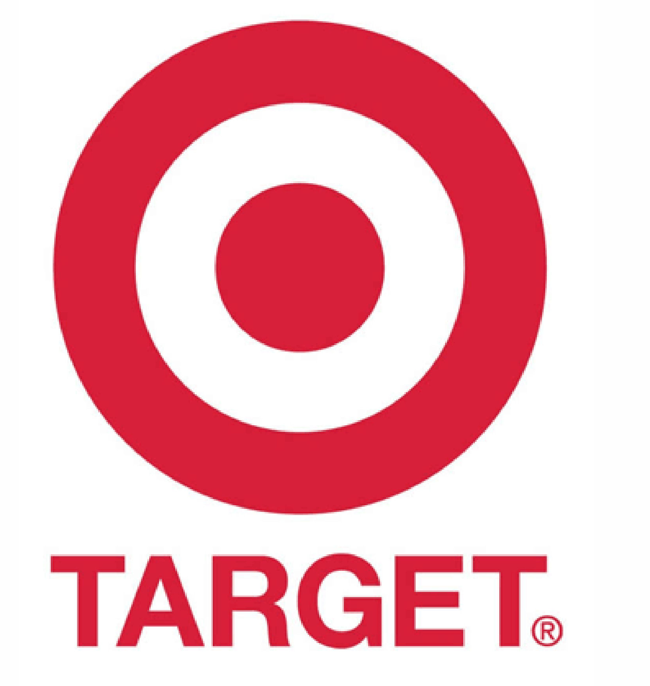 Fortunately, I had the chance to chat with Liz last week and got some GREAT gift ideas for the people in my life that I can get from one of my FAVE destinations – TARGET!!!
Are you ready for Target Chat?
1) For kids that are 5 and under, what tech toys would you recommend for the holidays?
Like a lot of moms, I really love toys that blend play and education. I'm a huge fan of the Nabi Junior Tablet . It's one of the very best tablets we've tested for kids, and is an actual Android tablet with full functionality (WiFi, Bluetooth) so it can really grow with your kids right up to the day they discover YouTube and you have to start using more of the many safety features, ha. It's definitely built to last, even in the hands of rough little preschoolers. It's amazing that it's just $99, great gift.
The new VTech InnoTab3 is also a wonderful tablet for little ones ($69) with age-appropriate games great for kid starting around three, and a super easy interface. My kids have played around with it and found it very simple, which is nice. Plus you can import MP3s and it's so cute seeing your little kids walking around playing their favorite songs on it like it's a boombox!
2) We are a total digital family, what's the one HOT item we definitely need to make sure our family has this holiday season?
It might be a totally cliche answer, but I'm all about the iPad Air right now. (Starting at $479) It's an absolutely genius bit of technology–Apple really took an already close-to-perfect tablet and somehow found a way to make it better. It's super light, the retina display is phenomenal if you tend to watch movies and videos on the go, and there are so many great advancements with the new iOS 7 operating system that work flawlessly here. Candy Crush never looked better I mean…PBS documentaries.

3) Why is Target a wonderful destination for holiday gifts?
I'm a busy mom too–ridiculously busy!–so one-stop shopping destinations are a big deal for me. That said, I don't want to compromise on the quality of the gifts I get and I'm a bit of a brand name snob when it comes to electronics. So I love that while I'm at Target picking up gift wrap and tape, or looking for cute holiday skirts for my girls, I can also walk out with a Nikon J1 camera or a Bose speaker or a new Samsung Galaxy S4–and even activate the phone before I leave the store. It's really a lifesaver for us multi-taskers (which honestly, is all of us these days).

4) My husband is a tough guy to shop for, anything you would recommend?
This year I'm really hot on the GoPro Hero 3 which is their new, lighter-weight practically indestructible camera that's meant to put you right in the action. You get amazing, wide-angle video and stills when you strap it to a bike helmet, handlebars, skis, skateboards, even surfboards. It's an outrageously cool gift for the guy who has everything. And the new $199 price point makes it way more affordable than earlier editions.
5) What's on your must-have list this holiday?
I kind of cheated; I went and bought myself an iPad Air already, as an early holiday gift for myself. If my kids were to "get me" an iTunes gift card to go inside the handmade cards that I always treasure from them, I wouldn't complain. Although they'd probably use it up on apps for themselves!
I'd also love to get the Sonos Play:1 for my bedroom. I'm already a crazy fan of their wireless stereo system which streams pretty much any music available, lets you control it right from your phone or tablet. Everyone who comes to my house wants a demo! So their new smaller speaker is calling my name–it's so pretty. I even know just where I'm going to put it.
How was this Target Chat??
Make sure you follow more of Liz!!!!
Thanks so much Liz!!!
These are such amazing ideas!!!!!
Target Chat All Things Holidays and Electronics
was last modified:
January 19th, 2019
by