Back-to-School Fabulousness with Claire's for Girls
School has been back in session for about 2 weeks here in Rhode Island. The good thing about shopping for "back-to-school" after you've already started is because you actually really know what you need and what you want. I was just with my nieces this past weekend shopping for my mother's birthday with them and we happened to pop into Claire's at our local Warwick Mall. I have to say, it's ADORABLE seeing my 12 year-old nieces squeal with excitement when we walked into Claire's. It's like a candy store for them… they absolutely want to see, touch and try on everything.
Since they both go to school where they have to wear uniforms, they get VERY excited about accessories, bags and jewelry!
Every 2 seconds they were like — "Auntie look at this!" or "Oh, Auntie! Do you like this!?"
All in all, we scored a few extra items for them for their 2013-2014 school year. They are both true fashionistas, so I was excited about getting a few items for them!
Here's a few things we got:
1) Hello Kitty Bow Smartphone Wristlet – They both have smartphones and they both LOVE Hello Kitty, so this was the perfect wristlet for them!

2) Shiny Glitter Bangle Bracelets Set of 3 – They LOVE glitter and pizzazz!! I thought these bracelets were perfect for them.

3) Unicorns and Sparkle Hearts Scented Diary – Love this for them! A beautiful way to journal their feelings and ambitions and goals. I loved having a diary as a girl and I love passing this on to them.

4) FUN SOCKS!! – OK, I went a little crazy with them on the socks! I bought each of them 4 pairs. I loved the fun, bright and bold colors. I thought they would be super fun for them to wear on weekends and on "dress down" day at their schools!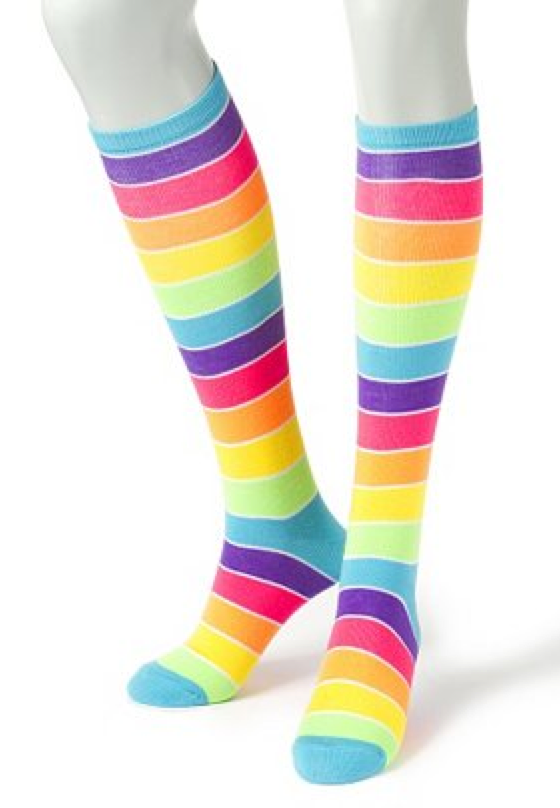 Love back-to-school shopping while kids are in school!!
It's the BEST kind!!
Disclosure: Sponsored posting.
Back-to-School Fabulousness with Claire's for Girls
was last modified:
July 13th, 2017
by