A perfect Sunday morning in April Getting Gored for Good…
The moment I heard about the fundraiser Get Gored for Good, pairing Providence Roller Derby with Amos House, I was IN.  Seriously, who wouldn't want to run 2 miles through downtown Providence while being chased by roller derby girls decked out in horns and wielding red paint brushes to raise money and awareness for an agency that provides hospitality and direct services to the homeless and poor of Rhode Island? 
I was not only IN, but because the Encierro (bull run) was being run on my granddaughter Maddie's 12th birthday, 9 family members were IN, too, and we called our team The Maddie-Dors…
From the moment the bull run began, to the moment my family left the after-run festival/festivities, covered in "blood" and with smiles and laughter so hearty that our faces hurt… Get Gored for Good was a raging success (raising to date $118,000) while bringing corporate sponsors, teams and families together for fun and For Good.
The fun…
Then onto the Festivities!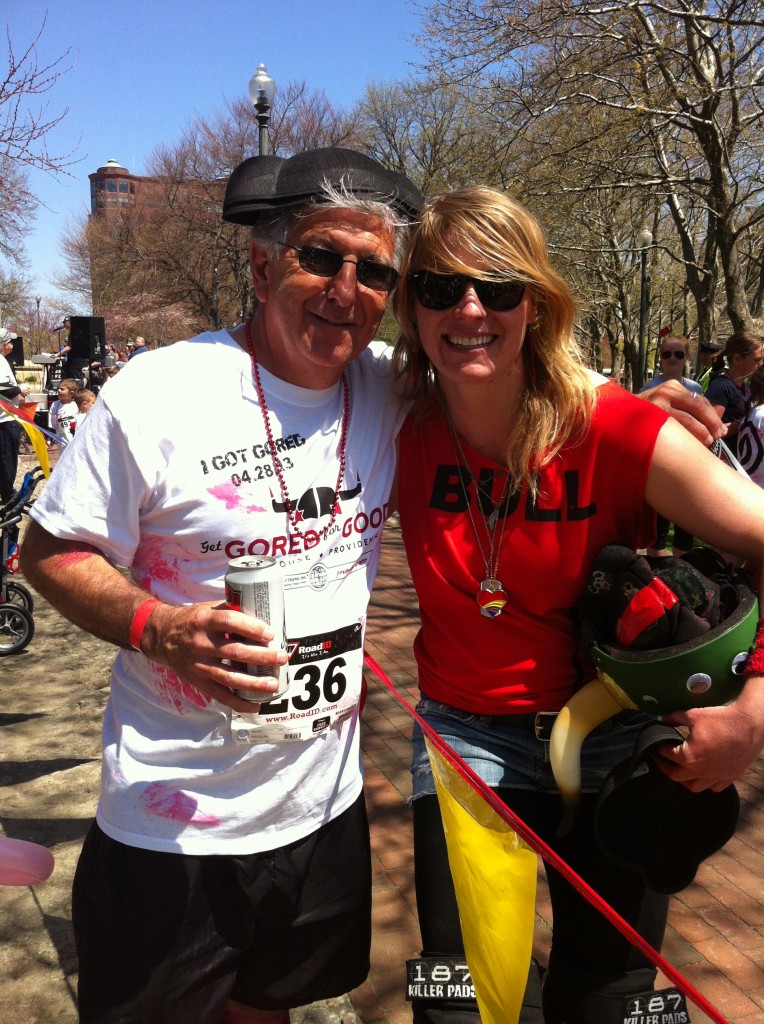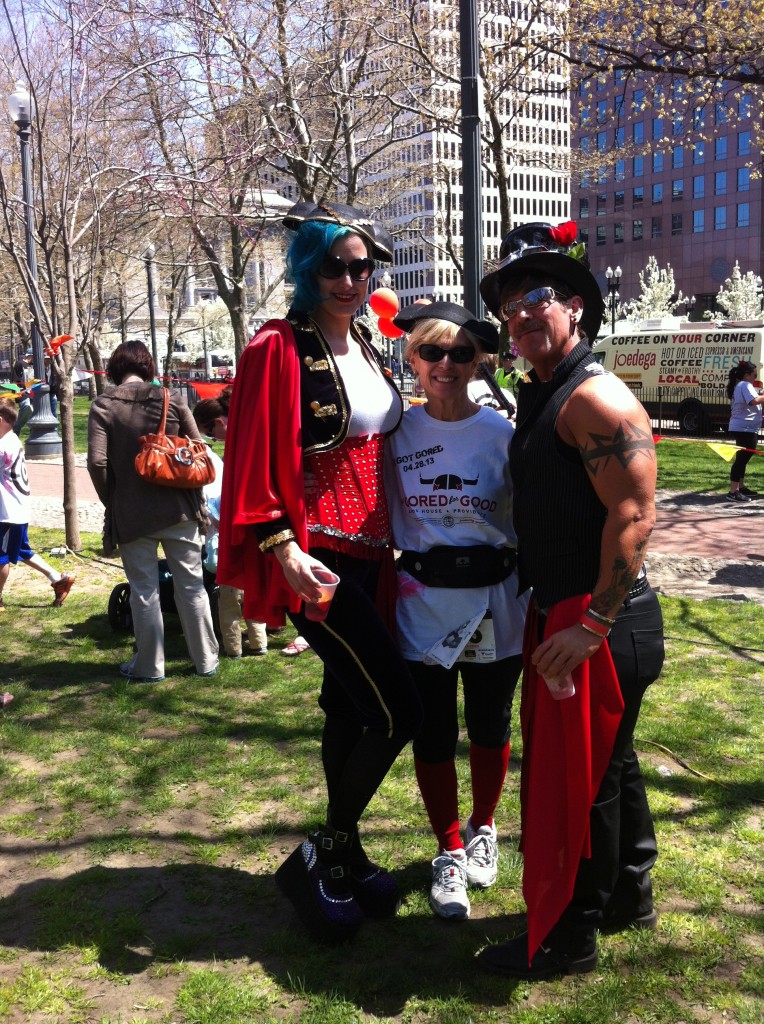 And, of course, BULL RIDING!
And yes, even me… all for a GOOD cause!
What a sight we were.  What a day we had.  I can't wait 'til next year's Running of the Bulls for Get Gored for Good!
And what a Happy 12th Birthday for our special, beautiful Maddie-Dor!
Getting Gored for Good in Downtown Providence
was last modified:
July 17th, 2017
by