Audrey's Style: Rocking the Red Sox Gear Maternity-Style
Yesterday was Opening Day for our beloved Red Sox in Boston and my husband got to go with my father and my 2 older brothers. He asked me if there was anything I needed from Fenway… I think he expected me to say, bring me back a Fenway Frank, but instead… I asked for a new red Sox hat. I wanted a vintage looking one, one that was more on the distressed side.
Today I rocked my hat (which I LOVED!), thanks MATTY!
Here's what I'm wearing today — because I went totally casual! 🙂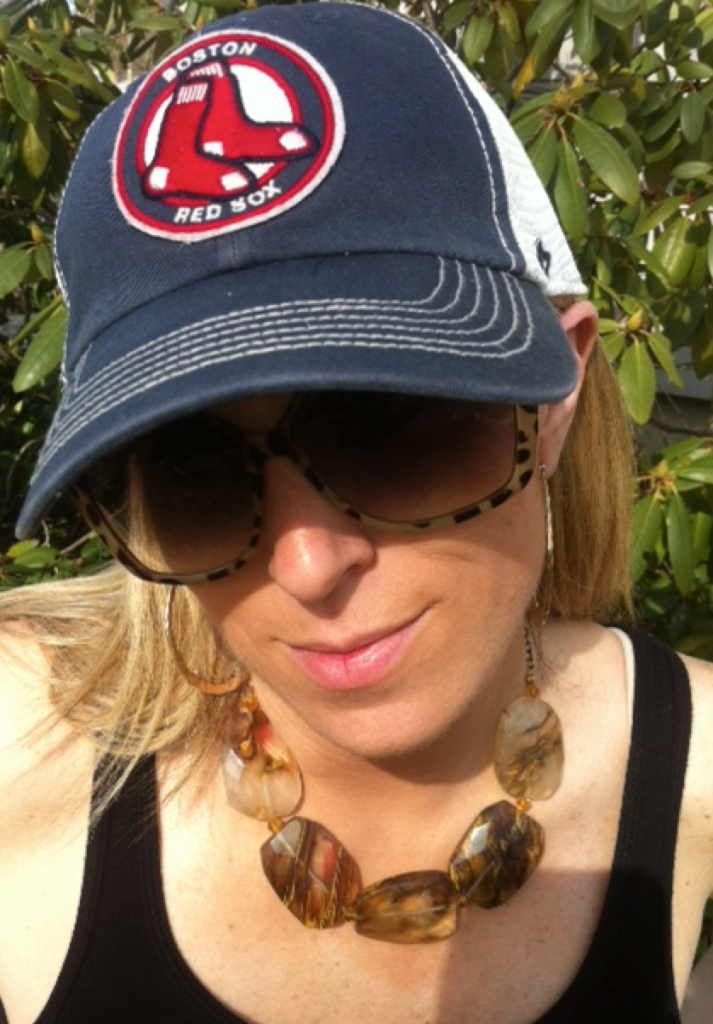 Hat – Fenway Park
Tank – Target
Jeans – Thyme Maternity
Shoes – Target (espadrilles)
Audrey's Style: Rocking the Red Sox Gear Maternity-Style
was last modified:
April 9th, 2013
by