Running into Hurricane Sandy and Blizzard Nemo…
Back in October 2012, there was this little thing of a Hurricane barreling up the Atlantic Coast.  Sandy.
Problem was… I had trained for months to run Marine Corps Marathon, and I was traveling to Washington, DC via plane with my husband Barry, son Keith, his wife Nicole, and 4 friends.  6 of us were running Marine Corps.
Well, we went.  We stayed.  We checked and re-checked weather reports.  We rented 2 mini-vans, knowing our flights home would be cancelled.  WE RAN just barely ahead of Sandy…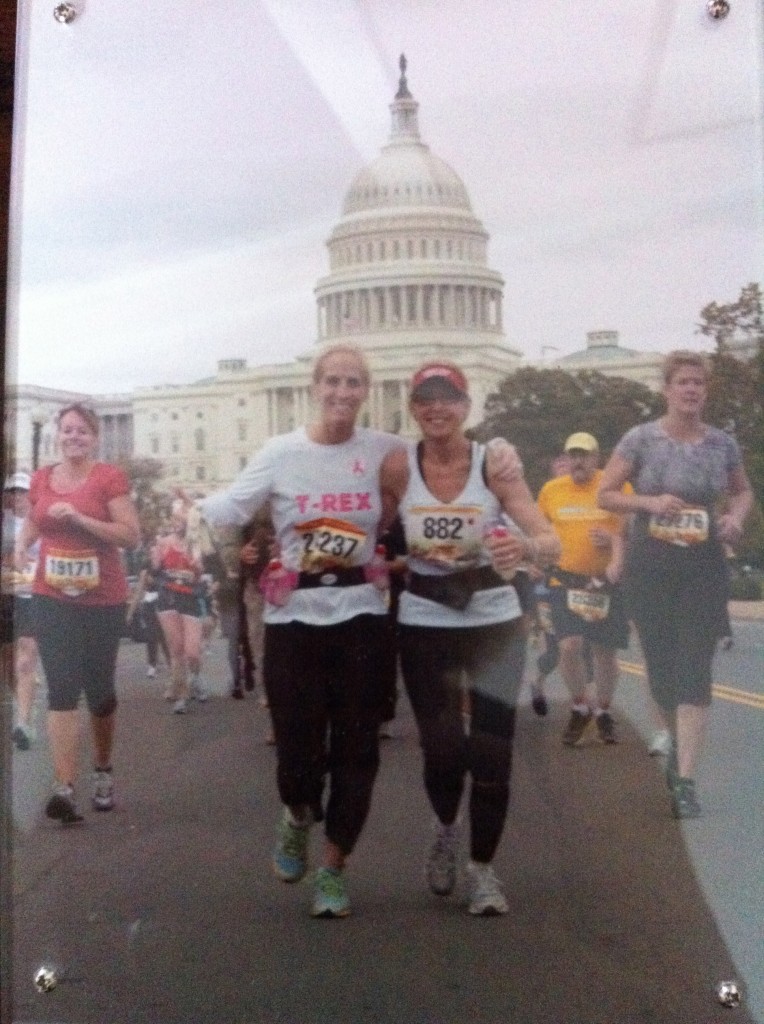 26.2 miles of wind and wonder with this beautiful lady by my side!
Today, a Blizzard is barreling up the East Coast. Nemo.
This morning, I headed out for a run before the Blizzard hit.  I turned on my best friend Endomondo and began what I intended as a 3-mile run.
I decided, instead, to run a little celebratory 2.62 through my little Rhode Island town before Nemo arrives full blast;  a little fun run…
It's just a little decimal point of a difference. Yes!?
I've officially run in an impending Hurricane and impending Blizzard!
was last modified:
February 8th, 2013
by