Every Christmas Eve is about family.
It is one of the day's of the year I look forward to the most because it is just all about celebrating together.
One of my FAVE traditions of all-time is heading to my mom and dad's house on Christmas Eve. My mother ALWAYS has the house decked from top to bottom. My father ALWAYS has something delicious brewing in the kitchen. The house is filled with holiday music and packed with special presents.
But… my favorite part of Christmas Eve is the pure laughter and love that comes from the night. There is nothing like being with my brothers and sister and just letting the memories fly, it is so much fun.
I hope when my sons are older and come "home" for Christmas Eve they look forward to it as much as I do every single year.
Here are some photos from the night…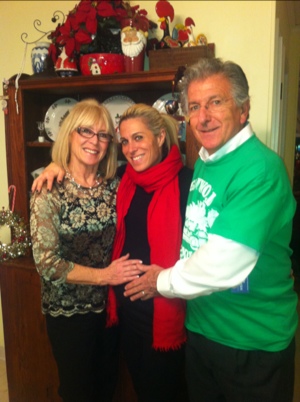 The Traditional Christmas Eve celebration at my Mom and Dad's
was last modified:
July 9th, 2015
by