I'm SO excited and honored to share my Healthy Meatball Recipe with American Cancer Society's A Healthier Holiday Table.
Since my husband had a GIST tumor removed last January, which they classify as cancerous, I have been more and more aware of everything I'm putting into ALL of our bodies.
My sons are VERY picky eaters, so trying to get fruits and veggies into them… well, it isn't that easy (putting it lightly).
There's a few dishes they ALL love. One of them is my meatballs.
I have become a "pro" at being able to get the veggies I want them to eat in my "innocent" little meatballs and I'm happy to share my recipe.
Here are ingredients:
2 lbs of Ground Beef (90% fat free)
1 cup of Italian Bread Crumbs
1/4 cup of garlic powder
3 tablespoons of salt
2 tablespoons of pepper
1 egg beaten
1 cup of chopped carrot
1/2 cup of chopped red pepper
1/2 cup chopped green pepper
1/2 cup of chopped onions
2 jars of tomato sauce
2 steak tomatoes
Mix together ALL of the bolded ingredients in a mixing bowl. The smaller the veggies are chopped the better because you really want them to "blend" within the meatballs. I get down and dirty with my bare hands and really get in there to mix and blend and mash everything together.
After EVERYTHING is mashed, you make your meatballs. Everyone seems to like a different sized meatball, I personally like to make sure they're about medium sized. Whatever your preference is perfect.
Let me state this fact here… I am NOT a fabulous cook. I try the best that I possibly can for my family.
After the meatballs are formed, take your Crock Pot and pour 1 jar of sauce in the Crock. They start placing your balls in the sauce.
After all the meatballs are placed, empty the additional jar of sauce over them, as well as the diced tomatoes.
Then let them cook in the Crock Pot for 6 Hours in HIGH.
You never want to under cook, so always test with a food thermometer.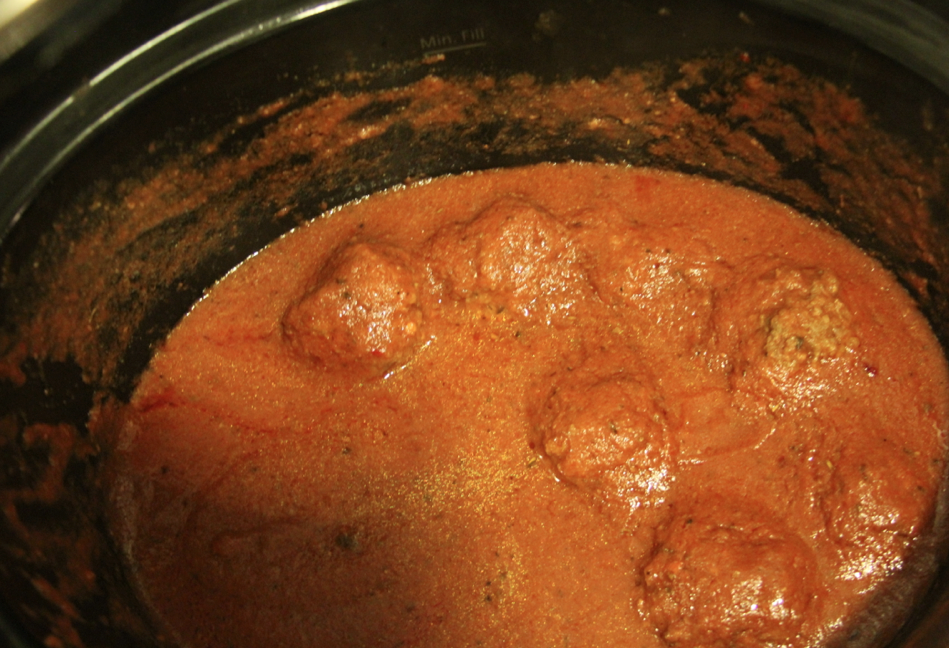 My sons love to make meatball subs with the meatballs, but you can also put with spaghetti!
I hope you like them!
Healthier Holiday Table: Delicious Meatballs with VEGGIES! 🙂
was last modified:
July 18th, 2017
by