Helping to choose an Assisted Living place for my Mom to call home and for me to love, too…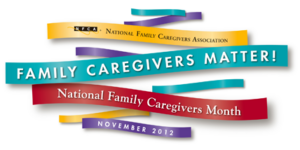 My Mom, Rita, is a vibrant, independent, strong, smart, charming, exercise-loving, fashionista 87-year old lady… every inch of her 4′ 7″ tiny self.  Rita has always been an independent thinker: marrying at age 25 (before this, considered the proverbial "old maid" by friends and relatives), waiting for the right man to come along; following my Navy Dad for decades, with 1, 2, then 3 babies on board, from Naval base to base to base, from coast to coast; widowed at age 50, and three weeks later picking herself up and heading out to apply for secretarial jobs with a 25-year lapse in on-the-job experience.  Rita got the position she wanted.
My Mom is resilient, but my Mom also loves structure and schedules and routine (Rita is an exercise/daily stretching/walking pioneer!).  She's often told me that moving around so much with my Dad, picking and packing up everything and starting anew, was something youthful, something exciting, something then, something in the past.  When my Dad retired from the Navy and secured a civilian position, my Mom and Dad bought a house in Rhode Island and settled their family.  Rita loved the settling part.  She loved her little ranch house where my Dad built her a huge closet for the fashionista in her, she loved decorating our home and planting gardens with my Dad – with a sense of finality.  She took up golf to combine with her daily exercise routine, and volunteered in our schools.  She loved living close to her Mom, my Nana, in Boston and visited her regularly.
Rita could never have imagined this settling being shattered with my Dad's sudden death; but it was, and then began another round of picking and packing up everything and starting anew.  First, there was a perfect little condo, until the 2 flights of stairs became too much for my Mom to climb. Then an apartment that was so damp and dark that my husband and I got her out of it immediately.  Then another lovely apartment (with a huge closet!), until the annual rent increases became prohibitive.  Then a perfect independent senior living facility, until Rita suffered a major medical set-back; leading to an assisted living facility that we chose quickly on an emergency basis.
Ah.  All was well?  No.  Rita detested it.  My Mom doesn't detest much, if anything, but she hated assisted living; the rules, the regulations, the constant monitoring, the residents who questioned why she walked so much, the structured meals, the smothering, as she called it.
But you know what small, simple pleasure my Mom missed the most?  A cup of tea.  Her tiny apartment wasn't the issue;  it was the absence of an oven and a stove-top.  Her apartment had a small refrigerator and a small microwave, but Rita loves tea from a tea kettle… the singing of a tea kettle as it signals the making of a delightful cup o' tea.
I was at wit's end.  I was watching the Mom I knew, the independent, strong, resilient, beautiful woman I knew, shrink in health, both physically and emotionally.  I saw her staying in her pajamas all morning rather than getting gussied up, walking her daily mile, and heading to community breakfast. I was retired by then from a 30-year teaching career, and I had 7 of my now 9 grandkids, but caregiving Rita became my full-time job. I felt alone, sad, frightened, frustrated, overwhelmed for both my Mom and myself.
I remember the day, the moment I had to make the decision of my life and my Mom's life to get her out of that assisted living situation.  I was sitting on the edge of her bed.  Rita handed me a letter and said, "Sharon, read this.  I want to do this."  The letter was from an independent senior living facility nearby that my Mom had put her name on a years'-long list years before.  Her name had come up.  Rita didn't care what her physical health was like; she just wanted to move out of there, to move one more time.  I hugged her and said, "Yes.  We'll do it."
Well, the "we'll do it" part of independent subsidized senior living is monumental, requiring every shred of paperwork from every part of a senior citizen's life, and it all had to be done within two weeks because so many other people's names are on that long list.  But I did it.  Rita moved once more, and has settled into this perfect place, this perfect fit.
Five years have passed.  Five years of structure, of schedule, of routine just the way Rita loves it; the City Senior Center where my Mom exercises and eats lunch, the senior bus trips to the supermarket, the mall, Kohl's, Target and Walmart, her weekly trip to her local hairdresser, the residents who greet her on her daily walk up and down the long hallways… the independent feel of independent senior living.
But five years have also chipped away at my Mom's physical health. She knows this, too, and we've begun the talk of assisted living; ideally, something close to my home, where Rita can escape, if you will, and spend lots of time with me and my extended family of my husband, 4 kids, 4 in-law kids, 9 grandkids and 3 granddoggies (Rita currently lives about a half-hour drive from my home)… a facility aimed at helping residents maintain their self-sufficiency while providing personal care when needed.  We've decided that searching for the most close-to-perfect assisted living facility is better in our current, non-emergency position, giving us time digest all the logistics of such a move…
I guess it's the self-sufficiency while providing personal care when needed piece that looms most critical for both my Mom and me; and this is exactly what we've been searching for.
You see, I'm a daughter.  I'm a caregiver.  I'm not a medical professional/social worker/elder care specialist.  I'm a layman in this world, needing and seeking knowledge.  I don't have good experience under my belt in assisted living care for my Mom; or for me for my Mom.
You see, my Mom is a Mom.  She knows she needs caregiving.  But my Mom wants to maintain her vibrant, independent, strong, smart, fashionista self, independent of her daughter, her primary caregiver.
This is a balance that requires a great deal of thought, of search, of precision… and probably not perfection.
My Mom and I have visited three assisted living facilities together as of this date. With these visits, there is an underlying, unspoken sense of is this the last move of so, so many moves?  This gives both of us, I'm sure of it, an incredibly acute feeling of the power of this decision, this new home.  I try to approach it in a happy, upbeat way, as does my Mom, but truth be told, it's difficult for me. It's difficult.  It's words and phrases like Personal Wellness Care Plan, Activities of Daily Living, Family Council Meetings, Enhanced Service Plans… words and phrases so incongruous to the Mom I know so well, but also words and phrases beginning to define the Mom who is standing before me.
I've enlisted lots of  help from AARP and the AARP Caregiving Resource Center, searching for and finding invaluable assistance in posts such as this one, Assisted Living: Weighing the Options, offering crucial assistance in such areas as What to Ask, Finding Facilities and Make the Call.
My Mom and I have walked away from these three assisted living facilities with brochures to digest, floor plans (and closets!) to consider, communities to discuss, a Senior Center to belong to, senior exercise classes to join, a church to join, costs to figure out, rules to ponder, the whats, whens, hows, wheres of indoor and outdoor walking (living close to me will give us the amazing opportunity to walk together as often as possible, too), and the beauty of a kitchenette with a stove-top for her singing tea kettle.
Bottom Line:  I need my Mom to be happy.  She deserves the greatest happiness.  I need my Mom to be safe.  She needs to be safe.  And darn it, if my Mom needs fashionista closet-space and long hallways in which to walk and a place for a tea kettle to sing, well… we're gonna look for these, too.
Yes, I'm a daughter.  I'm a caregiver.  I'm treading into unknown waters in this Assisted Living search for my Mom; but to be on the journey with my Mom as a partner in the decisions, before it becomes the emergency it was before, is a reason to celebrate the journey itself…
If you are a caregiver or know a caregiver, please visit/refer to aarp.com/caregiving for caregiving resources.
I am a member of AARP's Kitchen Cabinet on Caregiving and Caresupport.  I am not receiving compensation of any kind for my opinions/views.  November is NATIONAL FAMILY CAREGIVERS MONTH and I am helping to get the word out about elder care issues. 
I'm a daughter, a caregiver… treading into the unknown waters of an Assisted Living search for my Mom
was last modified:
July 18th, 2017
by