Let me preface this post with this statement… I love Halloween, but I also hate it (it's loving hate).
I hate it because:
1. The whole trick or treating thing, I hate it when my sons run ahead and I can't see them every single second. As they've gotten older, their feet have gotten faster!
2. And now our house is filled to the brim with candy, and I need to stop eating it. 🙂
I love Halloween because:
1. It's my husband's FAVORITE holiday and he dresses up every single year.
2. My sons absolutely LOVE Halloween and talk about it every single day throughout the month of October.
3. The wonder and delight in my sons' eyes after they scored candy at every house… ! 🙂
We met up with friends last night to trick or treat with, something we've never done before.  It was nice seeing my sons excited to be out with friends, usually it's just each other!
And like he has been doing for the last 14 years with me, Matty dressed up! He brought out the Chicken Suit that he bought in 2003! This little gem has been a Halloween staple for our family!
And here are the boys…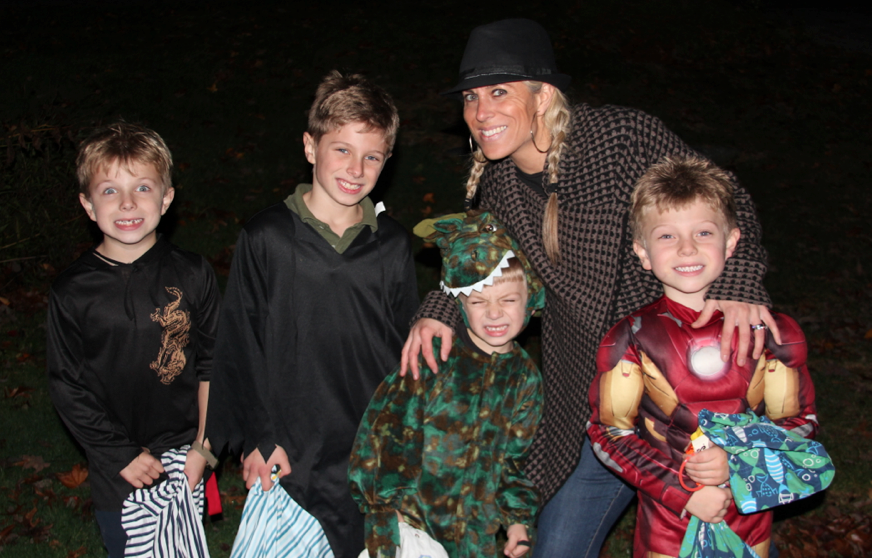 Hope you all had Happy Halloween evenings!
Daily Diary: Halloween Night with the BOYS
was last modified:
November 1st, 2012
by