This past weekend while at NY Mercedes-Benz Fashion Week with Diet Pepsi I rented my very first Rent the Runway dress… a gorgeous Sangria Sheer Shift Nicole Miller.
What I loved about "renting" this Nicole Miller was that I only needed to wear it once, and the dress itself is $465. I wanted to invest $100 into a gorgeous dress for Fashion Week, but just couldn't justify dropping that much for a dress.
So I rented it off of Rent the Runway for $75.
Here's me backstage with my dress!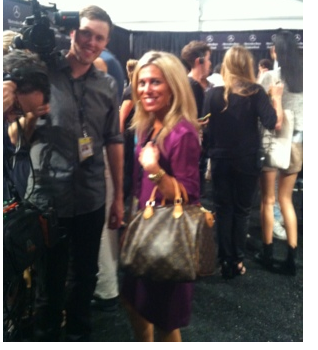 I have to say, Rent the Runway is an awesome option if you're looking for something stunning, but don't want to spend full price.
How does Rent the Runway work?
It's easy…
Definitely worth a checking out!
xo
Audrey
What is Rent the Runway?
was last modified:
July 19th, 2017
by